Smart Spaces
IoT enables more cost-effective and higher-quality services at Aramark
Author: Marketing Department, Nanjing WinShine Network Technology
Issue 02-2021: read all articles online read as pdf
Founded in 1936, Aramark is a global leader in outsourced catering, facility management, and uniform services. Aramark China provides a full range of building management and support services such as cleaning, intralogistics, elevator escorts, security, and food service solutions to nearly 500 hospitals, schools, banks, and multinational corporations in China.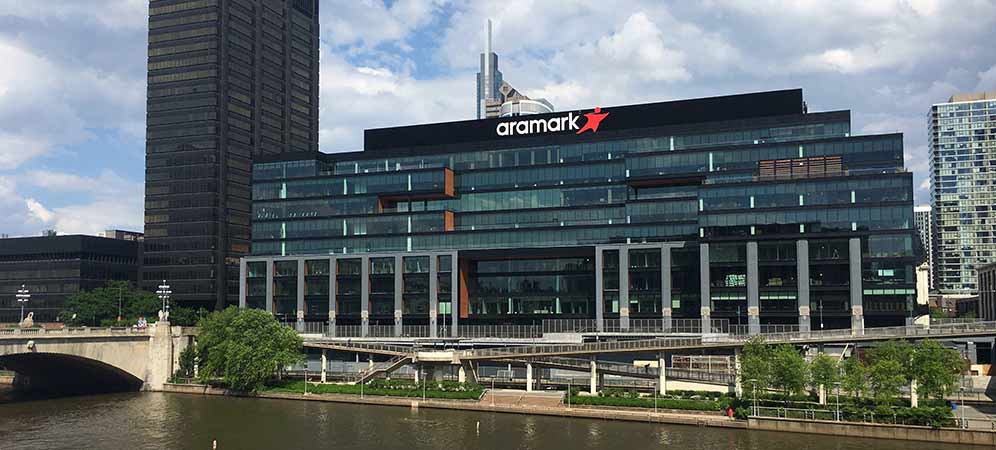 WinShine and Aramark China have established a partnership to integrate their workflows and concepts using wireless technologies such as EnOcean and Bluetooth in order to design innovative solutions for the areas of cleaning, intralogistics, meetings, inspections, and staff management. These solutions not only improve daily work efficiency, but also the experience of customers.
On-demand cleaning triggered by sensor data not only optimizes scheduling, but also reduces staff deployment and costs. In restrooms, sensors calculate the flow of people and push the work order to the cleaning staff as soon as a set value is reached, allowing on-demand cleaning to be performed in a timely manner. When the sensor detects an odor such as ammonia, it can automatically turn on the deodorizing machine and fragrance machine. In the daily cleaning of offices or wards, the intelligent equipment can monitor the working time of cleaning staff in different spaces. This makes it easier for managers to schedule cleaning and personnel.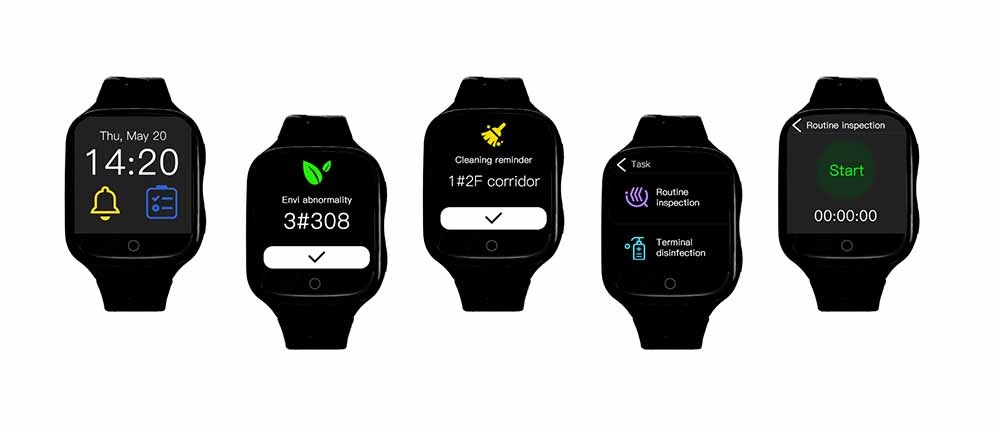 The level of consumables like paper towels and hand sanitizer can be monitored at regular intervals by installing sensors. Replenishment is then performed as needed, greatly reducing the time required for this daily task.
For indoor delivery services, the sensor can obtain the location of transport carts and boxes as well as wheelchairs at any time – a practical feature that significantly improves the efficiency of services.
In the area of space management, sensors record the occupancy status of spaces like restrooms, workstations, and meeting rooms. For optimal convenience, customers are guided to their destination by signposts and apps. Services can also be requested via buttons and QR codes.
WinShine uses wireless technologies like EnOcean and Bluetooth to provide Aramark and its customers with low-cost solutions that can quickly be implemented and enable them to stay one step ahead of the competition. The technologies are already being used in more than 50 hospitals, businesses, and universities.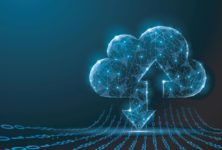 Smart Spaces