Smart Building
Range is not a problem – EnOcean wireless technology can be used around the world
Author: Lars Brückner, Head of Product Marketing, AGFEO
Issue 02-2021: read all articles online read as pdf
AGFEO, a leading manufacturer of communication systems, makes it possible to directly connect and integrate EnOcean components. Reasonably priced, modular plug-in cards that can be retrofitted to in suitable AGFEO phones and I/O boxes at any time connect directly to the EnOcean wireless technology.
In combination with the smart logic functions of an AGFEO communication system, the entire routing path of the communication system can be used for transmitting the EnOcean wireless protocol, thanks to this technological implementation. As a result, the system is not tied to a specific location, and the EnOcean range is nearly endless. When using IP devices, an EnOcean sensor telegram can be transported over the existing IP communication link, and it can be output at the other end via another terminal with an EnOcean plug-in module.
Range-independent visualization, control and evaluation can thus be carried out directly between EnOcean components at any time via the AGFEO communication systems.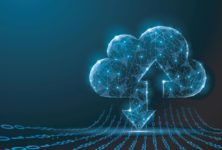 Smart Spaces