Smart Spaces
Smart spaces for less energy consumption, cost savings, and healthcare
Author: Armin Anders, Vice President Business Development, EnOcean
Issue 02-2022: read all articles online read as pdf
First COVID-19, then the energy crisis caused by the war in Ukraine – in both cases, buildings play a central role and pose unexpected challenges to facility managers, HR managers, and even private property owners. During the pandemic, the initial focus was on reducing the risk of infection in the workplace – for example, by measuring CO2 levels. Now companies are faced with the question of how to implement flexible workplace concepts cost-effectively. Due to the energy crisis, on the other hand, it's of the utmost importance that energy be conserved as quickly as possible. It's a well-known fact that buildings are responsible for 40 percent of global CO2 emissions and the corresponding energy consumption.
Energy consumption slashed by 20 percent thanks to digitized office spaces
It's not surprising that the EU is targeting existing buildings as a means of achieving rapid savings. The goal is to reduce energy consumption by at least 15 percent throughout the EU by March 31, 2023. Simply taking colder and shorter showers won't do the trick. Apart from consumer behavior, what are the technical prerequisites for reducing the energy consumption of buildings?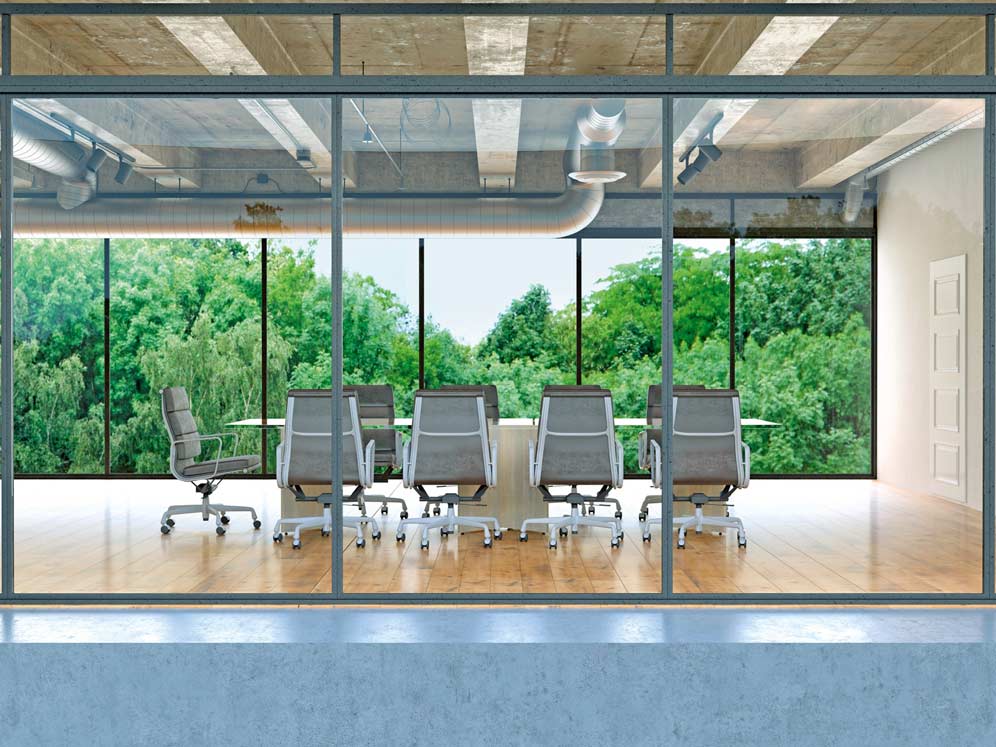 Actually, the solution is obvious. In existing buildings in particular, which are often poorly insulated, the aim is to digitize areas and make them smart in order to identify the biggest energy consumers and take countermeasures. To put it simply, this approach requires sensors that record the current status as well as gateways or suitable WiFi access points that forward the sensor data to an IoT-based HVAC solution (heating, ventilation, air conditioning) that includes a smart radiator valve. With an intelligent, self-learning room control system, this can typically reduce heating energy by 20 percent per year, which translates to about 7,000 tons CO2/year.
The latest comparative calculations of amortization costs are interesting. At the current energy prices, the return on investment (ROI) of an IoT-based HVAC solution is around three years. By comparison, the ROI for energy-efficient window replacement is around 30 years, which is ten times as long. This means that IoT-based HVAC solutions are an ideal way to save energy quickly and cost-effectively. Let's get back to the political requirements. As of September 1, 2022, rooms in public buildings in Germany will be heated to a maximum of 19°C only. By saving historical data, it will be easy to prove whether this requirement has been met.
Cutting costs with desk sharing and flexible room booking
COVID-19 has caused quite a stir in the workplace. Many employees are happy to work from home, while others prefer a hybrid work model that mixes days at the office with days at home, and the remainder prefer to go into the office on a regular basis. As a result, space utilization has also changed significantly, with far fewer on-site employees now occupying the same amount of office space.
For companies, this raises the question of how they should deal with the different interests and how they can implement a flexible and dynamic model in the workplace. The digitization of spaces in the form of smart spaces solutions offers a targeted approach in this regard as well. Self-powered wireless sensors anonymously detect whether a room or workstation is occupied without the use of a camera. Based on this data, an employee app indicates which tables or rooms are currently occupied in real time. Employees are able to make a reservation if desired. For example, if meeting rooms are booked but then not used, the app releases them again based on the feedback received from the sensors.
In addition to this desk-sharing option, an IoT-based smart spaces solution also offers many more insights into the actual use of office space. It's not just the utilization that has changed, but also the demands placed on the space. The focus is increasingly shifting to options that allow for personal interaction and collaboration as needed, as well as to smaller quiet rooms where employees can occasionally work and make phone calls without being disturbed. For many employees, this means that a fixed workstation is becoming a thing of the past. Using the anonymous occupancy data acquired, the solution can automatically analyze whether there are enough meeting rooms and quiet rooms and which rooms are always booked or aren't being booked at all. This enables office managers to selectively analyze whether the facilities or equipment are inadequate.
ROI calculations also exist for desk-sharing solutions. These calculations show that the ROI is already achieved within just a few weeks of the consistent introduction of a sensor-based smart spaces solution.
Desk sharing offers huge financial and environmental benefits because companies can typically reduce the number of existing workstations by 25 percent. This allows them to downsize their office space, thereby reducing rent and heating costs and cutting maintenance costs.
For employees, desk sharing is about more than just greater flexibility in terms of working hours. Employees are able to choose their workspace based on their current requirements – for instance, if they need to work with specific colleagues or if they prefer to retreat to a quiet area. In addition, companies can easily add comfort and well-being for employees to the modular smart spaces solution and enjoy further savings on heating costs for the remaining spaces.
Well-being in the workplace
At first glance, the term "well-being" might suggest some sort of luxury measures in the workplace or spa-like conditions. In the context of smart spaces, however, it refers primarily to the room climate and addresses the fact that if the air quality in a room is poor due to a high level of CO2, the productivity of those present decreases. Everyone has experienced the feeling of increasing fatigue and an inability to concentrate during a long meeting.

Wireless sensors that monitor indoor climate based on parameters such as CO2 levels, temperature, and humidity ensure good working conditions and productive employees. A study by researchers from Harvard, SUNY, and Syracuse quantified that participants working in conditions where CO2 levels were at their highest performed 50% worse on cognitive tasks than in a scenario where CO2 levels were low.3 Particularly during the pandemic, air quality warrants special attention. A higher CO2 level means more stale air in the room, which correlates with a higher potential viral load. If even one less employee gets sick, it automatically means a significant gain for the company. To reduce the risk of contagion in the workplace, companies can use a sensor that regularly measures CO2 levels and provides feedback, for instance, via a display or app. Historical data stored in the cloud also shows working conditions over a longer period of time.
Sustainability requires no batteries
A modular smart spaces solution uses a holistic approach that combines energy conservation, desk sharing, and well-being. Wireless sensors make it easy to retrofit existing buildings because they eliminate the need to run cables. Wireless technology alone, however, doesn't solve all the problems. The sustainability of this kind of solution needs to be factored into the selection process. If a sensor requires a battery, the resulting maintenance service involves a significant amount of time and follow-up costs. Because early failures are particularly annoying and expensive, professional IoT service providers replace all system batteries every year as a precautionary measure, even if they could theoretically last longer. For this reason, sustainable sensors are self-powered, which makes them environmentally friendly, and they ultimately save a great deal of time and money. The sensors obtain the energy they need for data collection and wireless transmission directly from their immediate surroundings by means of energy harvesting – for example, from a small solar cell, temperature differences, or a mechanical press of a button.
3: https://www.hsph.harvard.edu/news/press-releases/green-office-environments-linked-with-higher-cognitive-function-scores/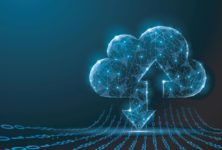 Smart Spaces