Smart Building
Strong – the aleonHeating development platform
Author: Michael Conzelmann, Head of Marketing, aleon GmbH
Issue 01-2015: read all articles online read as pdf
aleon offers aleonHeating, the development platform based on the Eclipse Smart Home Framework, specifically for companies in the heating, ventilation and air conditioning sectors. aleonHeating forms the ideal foundation for efficient, comfortable and interdisciplinary control functions based on space requirements, including the central heat generator. The smart aleon apps for Android and iOS can be customized with very little effort.
EnOcean library for Java and OSGi
The aleonCean EnOcean library enables components from the EnOcean Alliance, such as valve actuators, sensors and thermostats, to be integrated directly into the Eclipse Smart Home Framework and thus also into the aleonHeating development platform.
Other wireless or wirebound components can also be integrated, thanks to the open Eclipse standard.
The aleonHeating platform has an extensive simulation library that allows complete buildings, heat generators and heat distribution systems to be tested under reallife conditions. "Simulating complex processes makes it possible to implement series production for our customers smoothly, quickly and, above all, cost-effectively," says aleon CEO Armin Leonhardt.
The aleonPortal provides secure access to the building from appropriate end-customer apps and offers comprehensive measurement and analysis functions, for example for field tests. The aleonTesting system completes the development platform where automated software and system tests are concerned, guaranteeing a high standard of quality.
Plug&Play with aleon
The aleonHeating platform was designed so that customers can provide their applications as plug&play solutions and thus launch the installation on the market without problems through their existing distribution networks.
Small and medium-sized companies in the heating, ventilation and air conditioning sectors will also benefit from aleon GmbH's extensive experience, which enables them to innovatively enhance their products and, at the same time, adapt them to the German Energy Conservation Regulation.
aleonHeating gives companies economical access to new, smart technologies with customized apps, tried-and-tested hardware and low investment costs.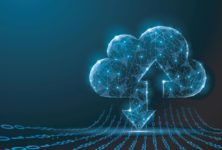 Smart Spaces