Smart Building
EnOcean enables unforseen flexibility in Finnish housing production
Author: Jorma Zielinski, Director, EKE Home Automation Business Unit
Issue 01-2015: read all articles online read as pdf
EKE is building an apartment building for the 2015 Finnish housing fair, which utilizes EnOcean technology and EKE's own home automation system.
The building is a modern interpretation of open building principles thus offering its residents flexibility in layout planning and modern technology to monitor and control the building systems. Furthermore, the apartments are handed over to the customers with plain, unfinished surfaces and no kitchen  furniture allowing more individual homes than the standard housing production.
Flexible arrangement
The building is equipped with floor heating and forced ventilation, each apartment having its own energy-efficient AHU. The residents can adapt the layouts of the apartments, and the wireless EnOcean technology enables easy-to-install and flexible implementation of the lighting, ventilation and room temperature control. The EnOcean sensors and actuators are integrated into the Smarthome by EKE home automation system.
"Smarthome technology introduced true flexibility in EKE's Loft apartments, as the residents now can change the number of rooms according to their living situation, and the electrical and HVAC systems allow this without extensive re-cabling, as was the case earlier. Also from this aspect EKE Loft exceeds what our competitors are currently offering in Finland," said Tea Ekengren-Saurén, CEO of EKE-Construction Ltd.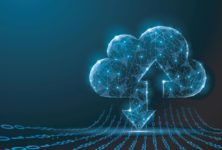 Smart Spaces