Smart Lighting
All building blocks for wireless LED control
Author: Matthias Kassner, Product Marketing Director, EnOcean GmbH
Issue 01-2015: read all articles online read as pdf
For the North American market, EnOcean offers a new comprehensive LED control portfolio based on the widely adopted energy harvesting wireless standard, including transceiver module, LED controllers, accessories and commissioning tool.
EnOcean enables OEM customers to bring comprehensive LED control to the market quickly, cost effectively and based on one of the most widely adopted wireless standards in commercial lighting control. For this purpose, the leading provider of energy harvesting wireless solutions has introduced a complete LED control portfolio onto the North American market consisting of:
LED controller family: the transceiver module (TCM 330U) for integration into drivers and modules as well as LED Fixture/Zone Controllers with relay and 0-10V output (LEDR), and without relay (LEDD).
Comprehensive application firmware enabling dimming, occupancy, daylighting and Title 24-compliant controls right out of the box.
Navigan, an easy-to-use commissioning tool to link devices and setup parameters over the air from a graphical user interface (GUI).
EnOcean's established line of white label self-powered wireless switches, occupancy and light level sensors.
Faster time to LED market
With this offering, EnOcean's OEM customers benefit from significantly shorter development timelines, reduced investment, enabling them to focus on the quickly evolving LED market opportunities. Employing EnOcean modules, OEMs can develop products on their own; leveraging established LED control applications. Those OEMs seeking a ready to use solution can employ finished products to speed time to market and reduce development effort.
Wireless control and daylight harvesting
The new LEDR/LEDD uses wireless technology to communicate at 902 MHz with other self-powered EnOcean-based products. It provides a simple solution for dimming control of a single or a zone of multiple daisy-chained LED fixtures. In addition, it supports daylight harvesting scenarios, occupancy control and manual dimming by processing data from EnOcean-based self-powered wireless occupancy sensors, light level sensors and switches. The compact size enables flexible installation inside or next to electrical boxes and fixtures so it can be easily wired out of sight using standard wiring practices. In addition, users can connect the LED controller to a central controller or a gateway to integrate lighting control into building automation systems.
Easy remote configuration
For LED lighting commissioning, EnOcean offers the easy-to-use wireless Navigan remote commissioning tool. Using Navigan, installers can easily and centrally configure the controller and the accessories and adapt lighting control to on-site requirements.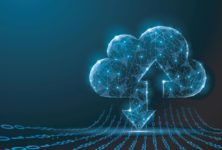 Smart Spaces