Smart Home
User acceptance of the smart home
Author: Armin Anders, Vice President Business Development and Co-founder, EnOcean GmbH
Issue 01-2015: read all articles online read as pdf
The business community and society have set energy efficiency as one of their major goals. Building automation is a key factor in more sustainable energy use. Numerous related products and solutions already exist on the market, increasingly also for the privacy sector. However, although these solutions achieve enormous savings of up to 30 percent, they have not yet become well established among the general public. An important component is missing: user acceptance. Flexible, intuitive and automatic systems are intended to change this situation.
The smart home's much touted intelligent networking capability currently founders on the fact that the automation solutions use different standards for individual disciplines (light, shading, heating, multimedia), are manufacturer-specific and, above all, wired solutions can be installed and upgraded only with a great deal of effort. As a result, consumers find it difficult to choose the most suitable system from a highly fragmented assortment. Moreover, up to now they have only rarely seen added value in a smart home, since the ideal coordination between the individual components, and thus the actual usability, is still lacking. This means that the smart home has not yet been widely accepted by the users.
Manufacturer-independent approach
However, the industry is beginning to rethink its approach. Increasingly, suppliers are pursuing the goal of dissolving the boundaries between products, standards and disciplines and combining them into an integrated solution. This willingness to work together calls for open systems that integrate the products of different manufacturing partners. Customers can choose from a wide range of different solutions, all of which communicate with the same control unit. As a result, all components across all standards can be controlled with a single app.
Wireless makes for easy installation
Many consumers would like to be able to easily install a startup system by themselves in an existing building. Due to this customer request, more and more wireless systems are replacing classic cabled solutions. Even in existing buildings, they can be upgraded with only a few steps and thus save complex conversion work. Wireless makes it possible to flexibly place, network and add the individual components. Modern, maintenance-free solutions also work without batteries.
"Energy harvesting" allows small energy converters to generate electricity for sensors, switches and actuators from the immediate surroundings, using motion, light and temperature differences as energy sources. These devices completely eliminate the always burdensome and frequently infeasible need to change batteries.
Multifunctional, self-learning solutions
The products are also changing due to the use of energy harvesting wireless technology and the goal of achieving high user acceptance. Thus, solar-based wireless sensors now map several functions in one device and simultaneously measure temperature, brightness and moisture in a room.
Such multifunctional sensors often form part of self-learning systems that automatically adapt to the users' living habits as well as to various parameters. Basic solutions in this area include intelligent individual room solutions, in which a sensor detects the current room temperature as well as the presence of people. As a result, the solar-operated sensor identifies the times at which a room is used over the long term and automatically generates an individual usage profile. The sensor sends this information wirelessly to a thermal-powered, thermostatic radiator valve, which regulates the room temperature according to demand.
Intelligence makes for real added value
Advanced systems use special algorithms in the central controller. These algorithms process the data from the sensors distributed throughout the home as well as information available elsewhere, such as online weather data, in order to adapt the entire automation system to the individual habits of the people living in the home as well as changing external factors. Linking the different parameters and disciplines gives the users significant added value. They benefit from substantial energy savings and comfort functions that adapt to their individual needs without the users having to surrender control.
Data protection
Cloud platforms now exist that integrate the different applications for controlling lighting, heating or blinds, together with energy harvesting wireless sensors, actuators and mobile devices. In this case as well, the system uses all data in real time, takes the building properties into account and processes complex automation scenarios in the cloud background, depending on the situation.
Even with all this intelligence, data must still be protected. To keep the personal information secure, control centers transmit the data in encrypted form. Users can also determine at any time whether and which data they want to store in the cloud and which data should be stored locally in the home's control center.
Free choice for real smart homes
Due to the manufacturer-independent systems, the user has a free choice of products. The central controller converts the complexity of the different technologies into easy and intuitive operation. Thanks to the energy harvesting wireless technology, the sensors and heating actuators are maintenance-free, are easy to install, can be relocated at any time and be upgraded at a later date. The result is a real smart home that seamlessly integrates comfort, energy savings and security into everyday life without requiring the user to deal with technology.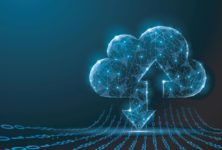 Smart Spaces