Smart Lighting
Houm.io: Future of lighting control
Author: Timo Lukumaa, CEO, Houm.io
Issue 01-2015: read all articles online read as pdf
Houm.io is an innovative lighting control system that works with new smart LED lights, traditional light sources and interfaces with existing bus systems. Integrating EnOcean-based switches and sensors, it enables a new level of lighting and control.
Houm.io is all about lighting. The app was designed with interior and lighting designers and is very simple an intuitive. Adding lights, scenes and schedules is a piece of cake – something anyone can do. Designers can now focus on creating perfect lighting scenes.
High usability level
The Houm.io app runs on any device. Together with EnOcean switches and sensors, which can be placed anywhere and work maintenance-free, it offers a new level of usability. Combined with smart LEDs, the control solution is great for retrofit projects and significantly saves wiring and installation costs. Houm.io Pro adds DALI, DMX and KNX support and is suitable for centralized DIN-rail installations. The user can flexibly change scenes, switches and schedules in accordance with his needs.
Houm.io had a rocket start with over 150 installations, ranging from homes to restaurants and offices. Houm.io is a Finnish design and software company and is looking for international partners and suppliers of quality hardware.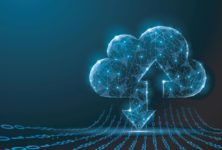 Smart Spaces