Smart Building
ARCO – AWAG remote commissioning for Omnio
Author: Beat Zbinden, Product Manager Omnio, AWAG Elektrotechnik AG
Issue 01-2016: read all articles online read as pdf
With ARCO, all actuators of the Omnio product line can be configured completely by radio without manual access to the device. The powerful software E-Tool constitutes the key component for conveniently planning, configuring and documenting projects of any size right at your desk. Startup, troubleshooting and project changes are greatly simplified since all Omnio devices can be reconfigured at will via ARCO.
The Omnio building automation system with its multifunctional actuators consistently follows the decentralized and distributed intelligence approach. The complete configuration of the actuators takes place via radio with the software E-Tool and no longer at the device itself. Learning-in and un-learning transmitters, changing functions or adjusting device parameters becomes child's play, even with inaccessible actuators.
Pre-configured projects
The Omnio E-Tool simplifies the entire project workflow enormously. Since all project data is available centrally in the PDf or CSV format, the planning and configuration can take place in advance in the office before the actuators are updated at the end with a mouse click via ARCO. This allows completely preconfigured projects before leaving the factory and, in addition, guarantees seamless project documentation.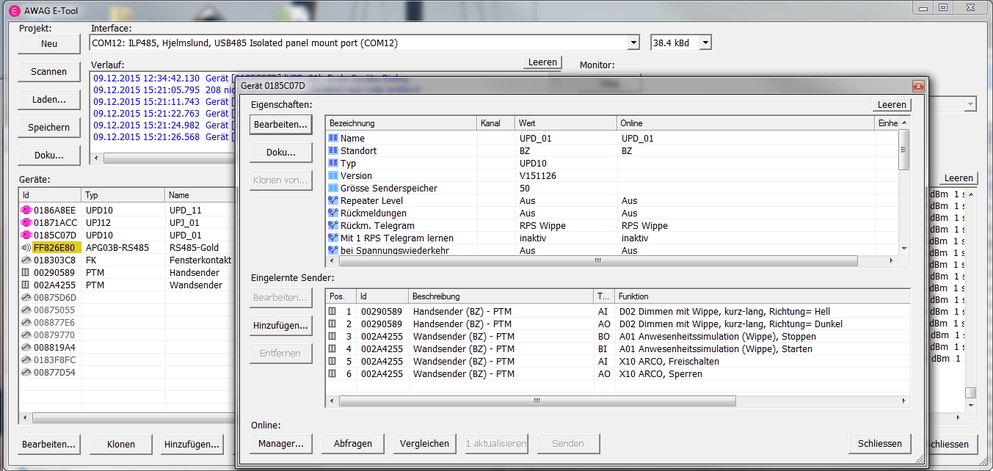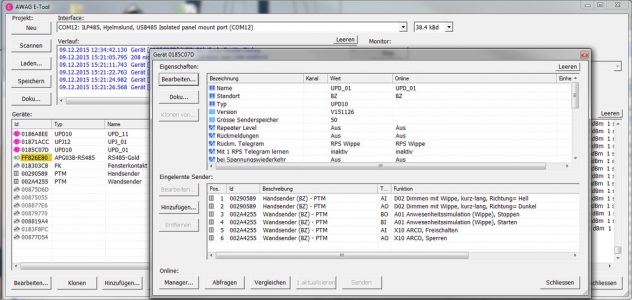 Search by scan
On site all Omnio actuators within range can be detected with a Scan command and their configuration adjusted at will. This is an invaluable advantage, particularly during startup, troubleshooting or changes to external projects without documentation.
Comprehensive support
Besides the EnOcean Remote Management commands, all Omnio switch and thermostat actuators (EEP: D2-01-01/11), dimmers (EEP: D2-01-03) and blind actuators (EEP: D2-05-00) are supported at the moment. On the sensor side there are PTM, room temperature sensors (EEP: A5-1003/05/10), CO2 sensors (EEP: A5-09-04) as well as the functionality "learning-in actuator in actuator." Ingenious access protection ensures the greatest possible system security, with the customer itself able to determine the desired security level.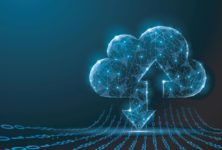 Smart Spaces