Smart Building
LED design for assisted living
Author: Emmanuel François, Sales Manager West Europe, EnOcean GmbH
Issue 01-2016: read all articles online read as pdf
Design On is a concept store focused on Ambient Assisted Living and technical help systems for elderly people based on EnOcean technology. Recently, the first shop was opened in the center of Belfort; other cities in France will follow. The core product is an easy-to-install LED lighting system, combined with an EnOcean receiver. It can be used as an assisting light, automatically switched on to illuminate rooms and corridors at night or in case of need.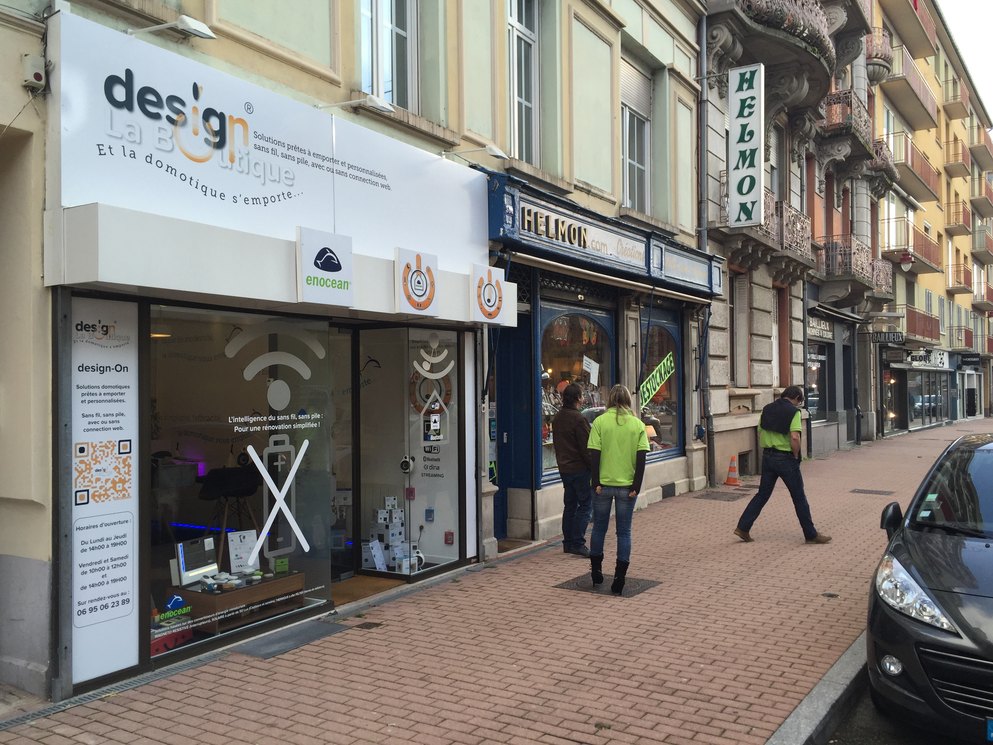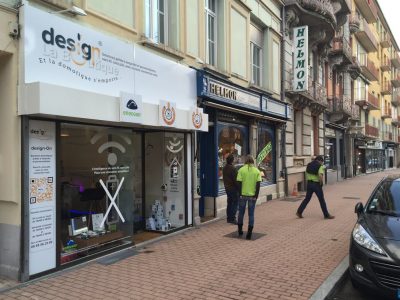 The LED solution is available in two form factors, 30 cm and 100 cm. It is equipped with a magnet for an easy installation. Thus, the user just needs to stick two small piece of metal on the wall included in the kit to fix the LED light. Beside the light and the receiver, the kit also includes a batteryless switch as a basic control. However, due to the EnOcean wireless standard, the system can also be upgraded with a self-powered motion sensor, a remote control, a smoke detector or an alert button of different vendors without the need of a box.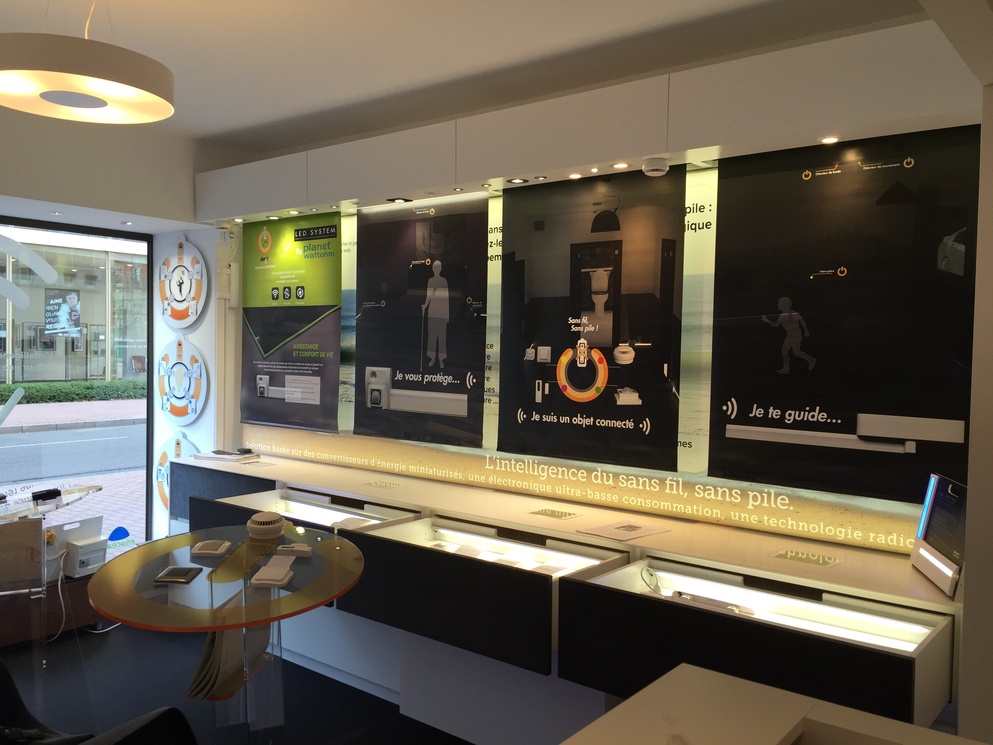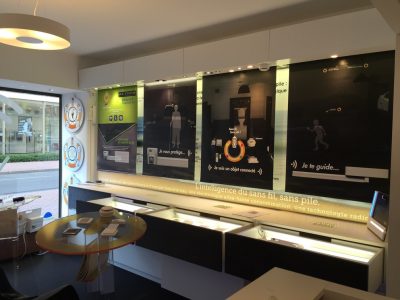 Light in emergency cases
For safety purposes, the LED light can be equipped with an additional uninterruptible power supply (UPS). This is particularly useful in case of fire when the main is often automatically disconnected. Due to the UPS, the LED light will still illuminate the way to the emergency exit.
Light for comfort and safety
The kit can also be used as a valuable technical help system for assisted living or elderly people. When people get up of their bed at night, the LED light will automatically switch on as soon as an EnOcean-based sensor detects the motion. The solution can be flexibly placed in each room where needed, in the bedroom, the corridor, the restroom or bathroom. It's also useful for young children who feel more comfortable with a discreet light when they wake up at night.
In a next step, Design On plans to combine the LED light with other innovative products of EnOcean Alliance members, such as the intelligent mattress of IQfy or gas sensors (CO, CO2, CH4) for an additional light color alert.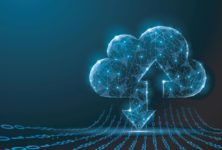 Smart Spaces