Smart Home
Smart dream home on the water
Author: Schwabenhaus GmbH & Co. KG
Issue 01-2016: read all articles online read as pdf
As they grew older, the married couple wanted another change, so they chose to build themselves a new house. They already had a specific concept in mind. In terms of its energy use, their new home would have an ecological, sustainable design with a view toward future viability. "We simply wanted the convenience of a new house. For us, that meant having all rooms on one level so we wouldn't have to climb stairs anymore. We therefore went with a bungalow," the couple explains. Smart building systems were another important consideration.
After locating the right property, the couple wanted to move into their new house as soon as possible. Because of the short construction period, they chose a prefabricated home from Schwabenhaus. The company builds environmentally friendly houses with sustainable wood panel structures and won over the homeowners not just with their energy concept using mass-market geothermal heating but also because the Schwabenhaus architects could help the couple meet their individual requirements in very short order. "We came up with the entire design, which was relatively complex in terms of the floor plan and how we envisioned the division of space," the husband says. Only four months passed from the time the building permit was granted in May 2011 until construction began in September. The house was finished the same month.
Smart home for added comfort
An intelligent smart home concept was important to the couple. Schwabenhaus decided to use the energy harvesting wireless technology from EnOcean. All environmentally friendly houses from the prefabricated home manufacturer come with a smart home basic package as standard equipment, including control of lights and roller/venetian blinds, with the option of adding further intelligent functions. The Efficiency, Security and Comfort groups include different functions – from lockout protection to a timer, e.g. for simulating occupancy, and even the "wibutler" router, which makes it possible to monitor and control the entire building automation system from a smart phone or tablet. "We can easily program workflows individually, for example automatically turning on the lights at a certain time in the evening or playing a favorite piece of music. This is what we mean by building a home with a view toward future viability. It establishes a special balance between comfort and ecological sustainability," says the wife, who is particularly delighted with her intelligent living space. The necessary switches, greatly limited in number thanks to the wireless technology, can be placed anywhere in the home, if so desired, and also moved without problems. They can even be mounted on glass or wood surfaces.
Tested healthy living – sustainable concept
Among the homeowners' main concerns were the use of environmentally friendly construction materials and a sustainable, energy-efficient power supply. The Bungalow therefore has geothermal heating with controlled ventilation as well as heat recovery as standard equipment. Thanks to this environmentally safe building and heating technology as well as outstanding basic construction, the environmentally friendly home is classified as a KfW efficiency house and meets energy efficiency class A+ of Germany's new Energy Conservation Regulation (EnEv).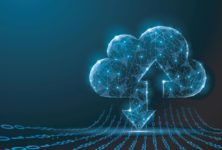 Smart Spaces