Smart Home
All-around security: smart security for Smart Homes
Author: Max Hampapa, AFRISO-EURO-INDEX GmbH
Issue 01-2017: read all articles online read as pdf
With its tried-and-tested series of EnOcean warning devices, AFRISO has made it possible to minimize risks in home and building systems for many years. In keeping with the motto, "Comfort through security," AFRISO is further expanding its smart portfolio and thus offers an aggressive all-around security for the areas of intrusion, danger and leakage detection.
It's really loud now!
If the noise level in the house is getting really high, there is a good reason for this. The new and attractive AIS 10 indoor siren from AFRISO has a whole lot of power under the hood and alerts residents and intruders by emitting a loud 85 dB alarm. Once plugged in, the indoor siren performs a wide range of functions. In the simplest scenario, it operates as a standalone device connected directly to a wide range of EnOcean-based products, such as the AFRISO con and eco water sensors, smoke detectors, pushbuttons, door/window contacts, the Hoppe SecuSignal® window handle and other sirens for forwarding alarms. The siren goes off as soon as one of the connected devices sends an alarm. The siren demonstrates its full scope of performance. In addition to the unmistakable warning sound, the siren repeats the alarm of the corresponding sensor every few seconds and thus ensures that it is reliably transmitted to higher-level networked systems. "Lost" signals are thus things of the past. The siren also has a builtin repeater and can be integrated into smart home systems.
Danger detected – danger averted!
Every year, approximately 400 people in Germany die as a result of home fires. Most of these people are taken by surprise at night while they are asleep. In launching the ADS 10, AFRISO has made a VDS-tested smoke detector with a built-in EnOcean wireless module available on the market. The advantage of the ASD 10 over conventional smoke detectors lies in its ability to be integrated into smart home systems. Not only does the device reliably wake up the inhabitants, it can also activate emergency route lighting or open blinds that block escape routes.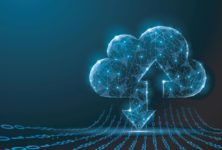 Smart Spaces