Smart Home
Electrical equipment retailers, OPUS, EnOcean and Apple HomeKit! …a compatible constellation?
Author: Ina Fischbach, Marketing Director, JÄGER DIREKT
Issue 01-2017: read all articles online read as pdf
If the proverb, "cobbler, stick to your trade", is to be believed, technogeeks should program their HomeKit worlds while electrical equipment retailers should install home equipment. But what if we could combine these two worlds, and everyone focused on what they do best? JÄGER DIREKT took this approach by combining Apple's new HomeKit with the recently launched  OPUS® BRiDGE.
Electrical equipment retailers install sensors and actuators in the home through renovation-free retrofits based on EnOcean technology, following the JÄGER DIREKT approach. Based on its many years of experience in the area of wireless technology, the manufacturer from southern Hesse, Germany, has developed an easy and straightforward method that enables installers to get their slice of the big "smart home" and "Internet of Things" pie.
"We see the electrical equipment retailers as the key forces driving this development and are indispensable to the 230V level," says Thomas Jäger, Managing Director of JÄGER DIREKT. The deep integration of the retailers is not a matter of course, and it is not exactly easy in today's world of plug & play. And yet more than one battery-operated wireless outlet set from the electronics retail business is required for the real solutions.
From conventional installation to the Internet of Things
Products and systems that are powerful and offer an infinite number of functions are a dime a dozen. Permanently installed touch panels, additional control lines and solutions that cost more than tens of thousands of euros have also long been available. The OPUS® product range is intended to take a different approach.
Equipment retailers install smart, electronic switches that, in principle, offer benefits for users in entirely conventional ways. Preassembled, preconfigured packages make everyday work easier, since a pretrained wireless switch is readily supplied along with the easily installed electronic switch. This simple installation forms the absolute basis for the Internet of Things. In this constellation, it doesn't matter whether a new house is being built or an old one retrofitted without renovations. The end customer may wish to have a smart color-changing LED lamp in his home, such as the Philips Hue, or he may want to retrofit a blinds controller some time later. He can add all these solutions in stages and thus make his home "smart."
In times of app stores and smart gadgets such as the Apple Watch and fitness armbands, the resident of a home is accustomed to outfitting his home himself and thus making life easier. If he wants to take the same approach with his home control system, he can very easily do so with help from his installer. A central controller is needed to combine all sensors, actuators and gadgets installed in the house into a smart home or even into the Internet of Things.
Smart networking
Apple's recently launched HomeKit is just such a controller. It enables end customers to combine the functions of many individual apps (such as those for white goods, shading or lighting) into a central app. Products from different manufacturers use technologies that already exist on the market, such as EnOcean, Zigbee and KNX, and they therefore do not talk to HomeKit directly. Apple has defined a special interface in order to introduce these easy-to-use sensors and actuators, and thus their enormous range of application, to HomeKit. This is where the gateway from OPUS® is used. In this way, Apple has created an intelligent link between the electrical installation and the best possible user experience through a favored, manufacturer-independent app.
Efficient collaboration
JÄGER DIREKT makes it easy to get started and provides a connection between conventional, familiar installation methods and smart products. The OPUS Home Kit Gateway translates the actuator and sensor commands and states into the Apple HomeKit world.
The installer mounts products, starts up the gateway, scans existing installed products with a QR code and gives the end customer an user interface that he can easily configure in the usual way common to all Apple products. The end user can easily set up light scenes or an occupancy simulation when on vacation and change them as needed. In this way, we satisfy the end customer's desire for many different options and do not try to offer services through equipment retailers for which the end customer is hardly willing to pay reasonable hourly rates.
The fact that the constellation of electrical equipment retailer, OPUS, EnOcean and HomeKit combines the best of the particular worlds is thus confirmed, and the user gains access to smart and useful smart home solutions.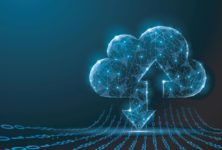 Smart Spaces