Smart Home
Plug & Play for easy monitoring
Author: Olivier Wagener, Software Engineer, rms.lu
Issue 01-2017: read all articles online read as pdf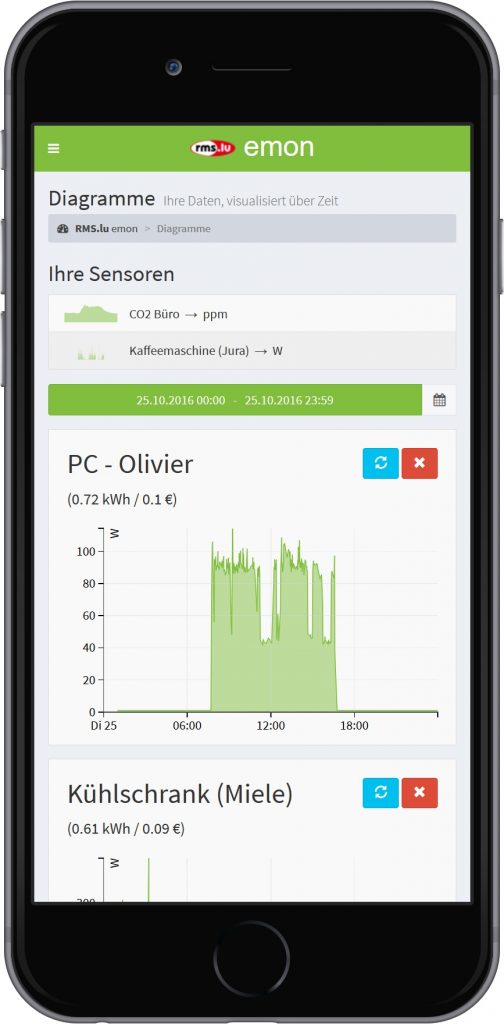 Efficiency is becoming more and more important in the areas of energy consumption and monitoring these days. The "emon" portable plug & play solution is ready for use in just a few seconds and delivers reliable results. The uncomplicated connection of the EnOcean antenna to the gateway supplies the latter with electricity directly and connects it to the Internet – and monitoring can begin.
Consumption, room climate and environmental influences
emon's specialty is recording energy and environmental data, such as that transmitted, for example, by EnOcean smart plugs. To this are added temperature sensors for indoor and outdoor areas as well as CO², 3-phase power metering, occupancy and much more.
Flexibility with EnOcean
Since the gateway does not evaluate the wireless telegrams, new protocols or updates can be implemented on the server side. Thus, the latest measurements are not interrupted, and the EnOcean technology can continue to be used.
User-defined equipment
The emon cases are available in various as well as personalized variants. The contents of the cases can be assembled as needed, and additional smart plugs or room sensors, for example, can be added. There is no maximum number of sensors per gateway.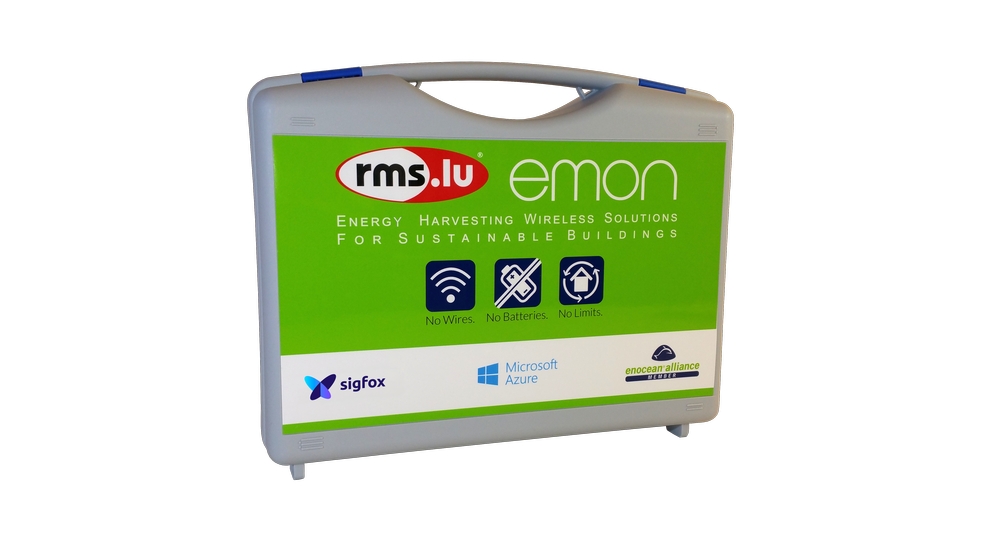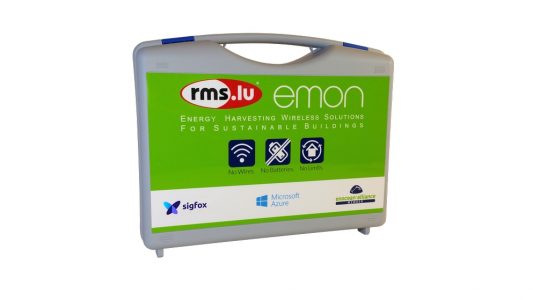 Cloud-supported monitoring
The data collected by sensors is encrypted and transferred to the Microsoft Azure cloud, where the user can access it in real time. The emon platform gives users an overview of the sensor data last measured and allows for comparison of any sensors over freely selectable periods of time. Independent downloads of all data make it possible to visualize the measurements. The potential for saving energy and lowering costs can be pointed out to customers without any added effort.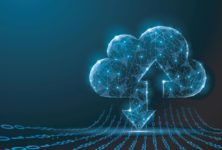 Smart Spaces