Smart Home
Smart model house in the Swabian alpine upland
Author: Schwabenhaus GmbH & Co. KG
Issue 01-2017: read all articles online read as pdf
Schwabenhaus has opened a new model house in Günzburg. Along with environmentally safe construction materials and healthy fit-out materials, the home uses innovative building and heating systems.
The prefabricated home, a modest variant of the Da Capo 85 N house type, thus has a basic smart home package. Combined with an additional router (wibutler), lamps or blinds can be programmed and operated with mobile devices. The manufacturer of prefabricated homes has chosen to use the energy harvesting wireless technology from EnOcean in its smart home concept. This technology has only a low energy demand at a great range, since the wireless modules obtain their energy from their surroundings.
Sustainable and efficient
The ecological home also features a controlled ventilation system with at least 90 percent heat recovery as well as a floor heating system (including a cooling effect in the summer). An intelligent power control system ensures that the electricity produced by photovoltaics is provided for in-house use or stored in batteries for later consumption. A geothermal heating system heats the room and process water to optimum temperatures. The house also meets the strict "KfW Efficiency Home 40 Plus" standard and thus produces more energy than it needs to manage the heating and hot water systems.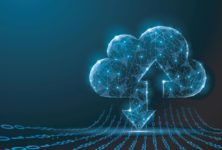 Smart Spaces