Smart Home
Multifunction touch display
Author: Marco Cabrini, R&D, ALTECON SRL
Issue 01-2018: read all articles online read as pdf
The multifunction touch display by Altecon is a new user-friendly interface developed to manage HVAC, lights, blinds and security in an advanced EnOcean-based building automation. In residential applications it is the ideal controller to manage heating, air conditioning and lighting in the various rooms where simple EnOcean sensors and actuators are installed. 
The multi-zone capability simplifies the HVAC and lighting control by adjusting to the different devices such as radiators, fancoils, splits, ON/OFF lights and dimmers in residential, offices or hospitality buildings. The WiFi IP connection allows tunneling of the EnOcean interface through TCPIP sockets, giving IP/EnOcean gateway functionalities. The WiFi cloud interface also allows local or remote management with apps or a browser. NFC capability permits new functions such as RFID tag reading for remote commissioning or short communication.
The large 4.3″ TFT display with capacitive touch panel offers wall or table supports and enables complex installations management with scalable multizone capability of 4, 9 or 15 rooms or spaces. The device offers fully local programmable commissioning of EnOcean sensors, actuators, thermostats, among more than 70 EnOcean profi les (EEPs).
Various applications
It is intended for use as a central management console, providing fully information about temperature values in the different rooms, occupancy, lighting and window conditions. It also allows the active control of EnOcean-based actuators, thermostats and more, both in manual and automatic mode. The user has an immediate view of the status of each room and can easily switch between rooms by interactive GUI, both for HVAC and lighting/blinds management. Images, titles, device commissioning and firmware may be updated from the cloud. Cloud connection via WiFi permits centralized remote management with artificial intelligence and apps.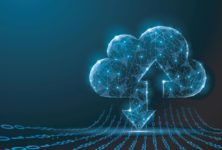 Smart Spaces