Smart Lighting
Museum soars to new heights
Author: Jacob Coakley, Marketing/Communications Specialist at ETC, Inc.
Issue 01-2018: read all articles online read as pdf
The Anderson Abruzzo Albuquerque International Balloon Museum showcases the beauty, ingenuity and history of lighter-than-air flight in a building that has become a beloved landmark in its hometown. Thanks to new control products from Echoflex Solutions they were able to modernize their lighting control and become more environmentally sound.
The museum's Great Hall is enormous – it has to be in order to house balloon artifacts and models of gigantic zeppelins. While the lighting for these exhibits was simple, turning it on was anything but. "We were going around having to manually turn everything on in the morning and off in the evening," says Paul D. Garver, Manager of the Museum. "It was a huge hassle and a big waste of time."
Fixing the problem was complicated by the fact the large exhibit halls and soaring ceilings necessary for the exhibits made re-wiring the museum cost-prohibitive. The museum also wanted to upgrade the lighting controls in their event spaces. With the purchase of LEDs for the space, the Museum felt they could realize even more energy efficiency, but had no infrastructure to install remote sensors and controls.
Unimagined dimensions
The solution to both problems was wireless lighting control solutions from Echoflex Solutions. Self-powered wireless wall switches using the EnOcean wireless standard gave the museum the flexibility to place control where they needed it and the power to cover their large spaces. Other wireless control products only send signal 70 feet – hardly enough for the museum. By using EnOcean's wireless standard, Echoflex products have a much longer communication range and can send signals up to 300 feet. And with a wireless interface to a control system provided by Echoflex Solutions' partner company ETC, scheduling the exhibits to automatically power on and off was a breeze.
Growing beyond yourself
The museum's meeting spaces could be optimized as well. Echoflex TAP daylight sensors communicate wirelessly with their dimmers, automatically dimming lights to conserve energy and ensuring that a space is always lit correctly. High-ceilinged event spaces are well-served by MOS high-ceiling occupancy sensors. The sensors charge via solar energy, eliminating the maintenance associated with battery-powered devices, and the excellent transmission range, along with tuned-sensor circuitry mean the lights quickly come on when needed.
"We wanted a system that could give us the efficiency, flexibility and control we needed," says Garver. "We chose Echoflex Solutions because they were the best way to meet those needs, and they have certainly produced the results we were looking for."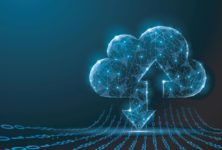 Smart Spaces