Smart Lighting
A growing ecosystem for modern lighting control
Author: Chris Moorhouse, CTO, iaconnects Technology Limited
Issue 01-2018: read all articles online read as pdf
In order to optimize building performance, save energy, reduce maintenance costs, and provide a customizable environment for building users, modern buildings need to be smart. iaconnects' new EnOcean-based product range helps construction and facilities management teams achieve this by providing an integrated, cloud compatible solution which is powerful yet easy to install, commission and maintain.
3G / 4G Intelligent Gateway
The MobiusFlow® Edge Gateway allows connectivity and control of wired and wireless devices, all provisioned via a 3G / 4G managed mobile data service. The gateway has an on-board CPU and MobiusFlow® configuration software. It also has an EnOcean transceiver and Ethernet connectivity, allowing the direct connection of either EnOcean sensors and actuators or any other controller via the Ethernet port to the cloud. The MobiusFlow® configuration software not only provides system configuration but also has Node-RED fully integrated, allowing logic control and connectivity to other devices and protocols using a simple drag and drop user interface.
Reliable, energy saving lighting control system
The plug and play multi master building control module (BCM) allows quick and easy connectivity of all DALI luminaires with power and data and optionally analog and digital IO for control of fan coil units, chilled beams and reheater batteries. Each BCM has an on-board EnOcean transceiver and can be connected with standard CAT 5e cables and connectors to create an EtherCAT network for fast and reliable energy saving lighting control and HVAC systems. All modules are designed to be quick and easy to install and commission with the MobiusFlow® configuration software, reducing costs and time on site. The 8 Port DALI intelligent BCM offers all of the advantages of a traditional modular wiring system while adding the benefits of not having to address any DALI devices.
Self-powered wireless lighting controls
Utilising the radio transmitter module from EnOcean (PTM 215B, PTM 210 PTM 210U, PTM 215), the range of UK design switches is designed to enable the installation and implementation of wireless remote controls without batteries.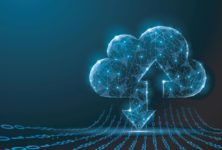 Smart Spaces