Smart Home
The smart solution for a perfect room climate
Author: Sabrina Jokiel, Marketing, and Christian Pfaff, Product Management, MAICO Elektroapparate-Fabrik GmbH
Issue 01-2018: read all articles online read as pdf
To make one's home as comfortable as possible – that is the goal shared by all homeowners, housing associations and tenants. MAICO now offers an intelligent way to comfortably integrate ventilation into a smart home network and control it oneself from a smart phone or tablet with only a few steps. Which makes the best room climate a matter of course. 
Turning a house into a smart home with MAICO and wibutler
The wibutler system is an intelligent home server that combines devices and sensors from different suppliers into a building automation network. This system specifically gives users a way to integrate an individual MAICO fan or a combination of multiple MAICO devices into a centrally controlled smart home network, for example together with heating, lighting and blinds. The fans communicate with each other exclusively via the EnOcean wireless standard, which means that no cables need to be laid.
User-friendly with flexible upgrade capability
The installer teaches in the wibutler-capable fans and in doing so enables end users to control the fan themselves individually and without complications. The ingenious user management functions make it possible to create three user accounts: an ordinary user, an administrator and an external manager. As a result the ventilation system can be checked, configured and maintained remotely to meet the needs of the specific target group.
The MAICO ECA 100 ipro RC or RCH and/or ER 100 RC fans, which are based on EnOcean wireless technology, are suitable for integration into the wibutler network. MAICOsmart forms a system of fans. The fans can be linked to wireless and self-powered CO2, moisture or temperature sensors and be correspondingly controlled either individually or within the system.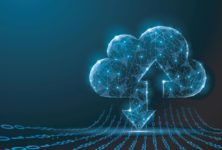 Smart Spaces