Smart Building
The future is already here in the retirement home – Contrasts drive innovation
Author: Pierre Schoeffel and Beat Zbinden, Product Manager Omnio, AWAG Elektrotechnik AG
Issue 01-2018: read all articles online read as pdf
Young people are generally the first to embrace technological innovations, try them out, rave about them, generate hype and even sometimes create new lifestyle habits. In the Singenberg retirement home, the situation is richer in contrast: Seniors spend the final phase of life here and use cutting-edge solutions from Omnio, based on EnOcean technology, for assistance.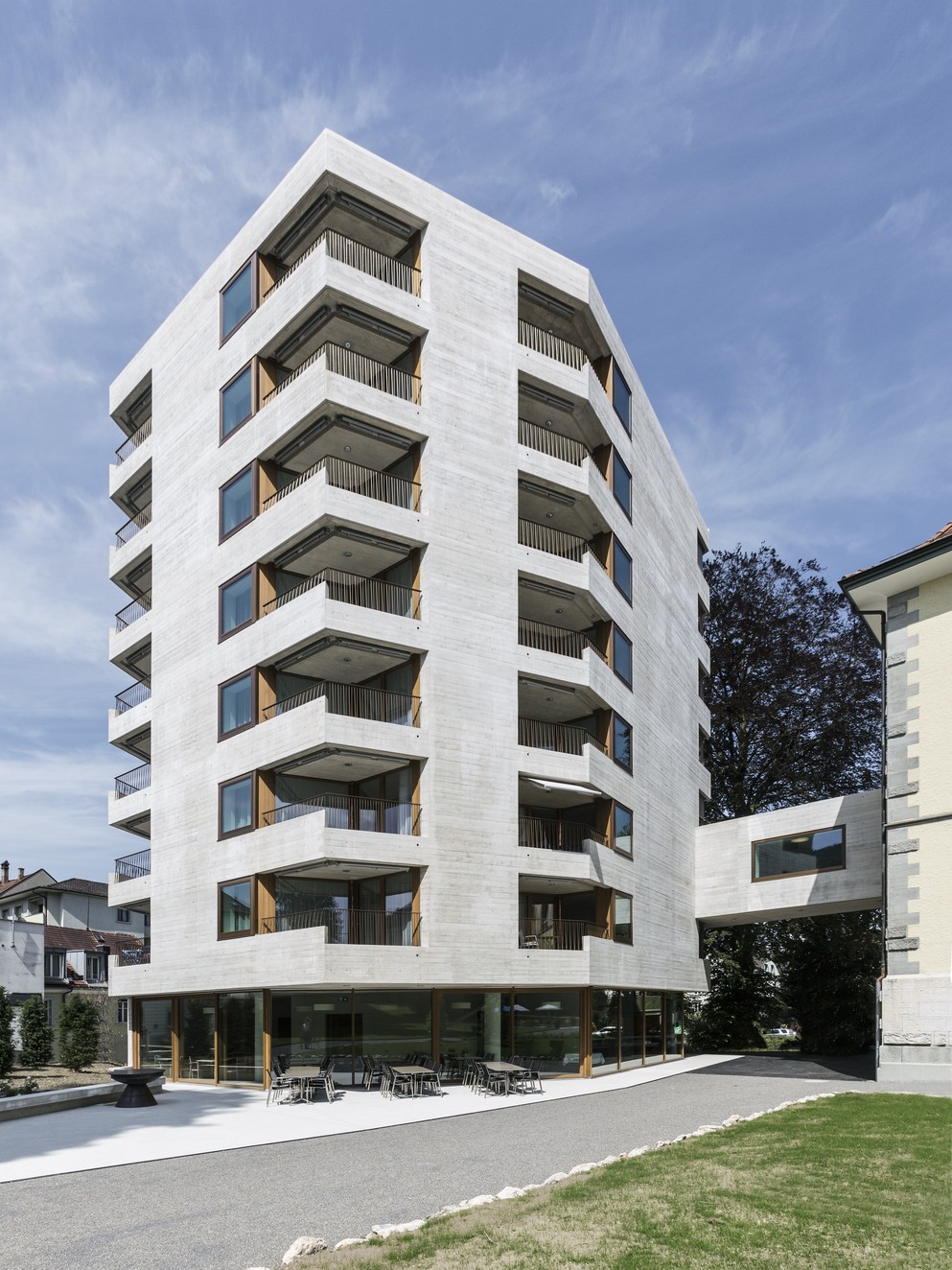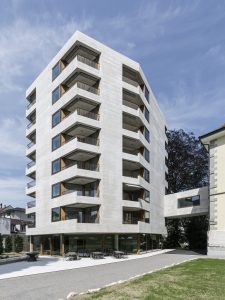 The Singenberg retirement home and the Bürgerspital retirement and nursing home are situated on the grounds of a magnificent park in the heart of St. Gallen, Switzerland. The FAGUS extension, which has no sharp angles either inside or outside, opened in the spring of 2017. It is a building with rounded contours that offers a pleasant and innovative appearance, with south-facing balconies for almost all 28 residential units. The new building is intended to house mainly couples, only one of whom is in need of care.
Helping seniors in their everyday lives
Because older people have somewhat limited capacities, the building had to be equipped with cutting-edge technical functions that were very easy and convenient to use. Assistance functions, such as automatic heat regulation and efficient sun protection, maximize living comfort and are extremely flexible at the same time. Another requirement was that each resident had to be able to get the hang of the technology quickly after moving in and feel immediately at home.
To assist the seniors in their everyday lives, the apartments use self-powered and maintenance-free solutions from Omnio, based on the EnOcean standard, which control all applications wirelessly. This includes lighting and shading as well as individual room control and the emergency call button in the en-suite bathrooms, which is connected to the switchboard in the main building.
Smooth project execution and a satisfied customer
All components were parameterized wirelessly and subsequently tested before shipping. Since the maintenance-free Omnio devices can not only be parameterized manually but also configured on the laptop without complications, and they are maintenance-free, thanks to the self-powered EnOcean technology, Technical Service can quickly and independently address the individual needs and wishes of the tenants. This includes placing the self-powered switches for controlling the lighting and shading in the best possible locations. The maintenance-free solutions in the Singenberg retirement home thus help seniors organize their everyday lives pleasantly and entirely according to their own needs with the aid of cutting-edge technology.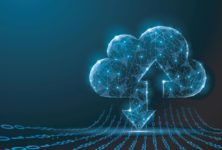 Smart Spaces