EnOcean Insights
Certifying EnOcean devices to ensure radio range
Author: Thomas Rieder, CEO, ViCOS GmbH
Issue 01-2018: read all articles online read as pdf
In order to achieve the best possible radio range in EnOcean-based solutions, the performance of the integrated antenna and the avoidance of self-made interference are the key to success. Experience from 24 months of practice at ViCOS demonstrates the extent to which certifying EnOcean devices has proven to be successful.
Radio Performance Certification Specification
That is the name of the technical specification drawn up by the EnOcean Alliance, which defines the radio quality features that an EnOcean product must meet in order to be certified. This includes any identical transmission and reception performance in all directions, assuming a typical installation situation, and the reliable reception of EnOcean messages at the range limit. Device developers can perform the defined tests themselves, and a RF test chamber is not necessary. However, the specification not only establishes rules for certification but is also an excellent guideline for development. More and more manufacturers are recognizing this benefit and using it actively for their products.
Practical experience
For more than two years now, ViCOS has been relying on the verifications described in the specification in developing its products as well as in assessing and optimizing EnOcean devices. After all, these verifications unerringly identify the causes of many malfunctions and cost-intensive service deployments in the field. This is how it works in practice: The signal from a sensor is not reliably received even though the distance to be covered is only just over 10 meters, and there are no relevant obstacles. The radiation characteristic demonstrates a weak transmit power with significantly decreasing directions (red curve in the diagram). After optimizing the antenna (green curve), the sensor reaches the expected range without problems and independently of direction.
A 230 V actuator is flawlessly received by the gateway, but does not reliably respond to switching commands. Tests conducted according to specification show that the highly compact design of the actuator causes the receiver to malfunction, and the receiver is no longer able to decode what is actually a perfectly adequate receive signal. In this case, the only remedy is to redesign the actuator, while once again the defined tests assist in a quick solution to the problem.
Device manufacturers can use the PROBARE PRO500 test system to cost-effectively conduct their own optimization work in development and testing for certification purposes. As an alternative, ViCOS offers a testing and optimization service for EnOcean devices.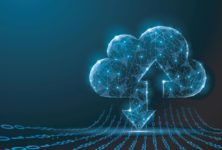 Smart Spaces