Smart Building
EnOcean products applied to China Telecom's smart home
Author: Marketing Department, Nanjing Winshine Network Technology Co., Ltd.
Issue 01-2018: read all articles online read as pdf
Wuxi, known as the 'Pearl of Taihu Lake', is one of the major cities that has been remarkably developing in the areas of the Internet of Things (IoT) and cloud computing in China. China Telecom Wuxi branch joined forces with Shanghai Hualian Lawson, officially launching the flagship Wuxi store.
The store not only allows community residents to pay utility bills at ease while shopping at convenience stores, but also provides smart home and other information services in the in-store "Intelligent Living Room." People can thus experience the magic of intelligent control of light, electronic devices and more, and even apply these technologies to their homes through Telecom's installation server.
WinShine is responsible for all products and design planning for Wuxi Telecom's "Intelligent Living Room." With all products using EnOcean wireless technology, it is rather convenient for construction because the installation can be done in the final stage. It is also easy to test how products function repeatedly and adapt them accordingly to find the best location for installation. WinShine shows a variety of functions in the "Intelligent Living Room."
Welcome to the intelligent living room
Once you open the front door of the "Intelligent Living Room", the setting light and music will be turned on, and the security camera will capture the moment at which a door opens and is displayed on the screen. This will attract more customers and allow them to experience intelligent home products.
Experience automation
As customers enter the living room, they can use wireless switches on the wall or the table, as well as an App, to control the lights, curtains and the music as they wish. They can also check the in-room temperature, CO2 fi gures and the historic curves.
When visitors approach the window, the white blinds automatically rise and give them a good view of the outside, which will further appeal to them. The blinds descend slowly as people leave. There are QR codes on the wall, table and the back of switches for customers to scan for more information about products and EnOcean technology.

Security functions
The wireless switches and smart phone apps can also be used to set or cancel security systems defense for the "Intelligent Living Room." When the security is set up, if wireless magnetic sensors on doors and windows or occupancy sensors detect any movement, you will receive alert on the apps, turn on lights at alert areas and record whatever is taking place.
Home security and a tailor-made security system are customers' top concern. Moreover, the wireless and self-powered features of the EnOcean technology facilitate the installation for Telecom staff, and also offer enormous potential for limitless extensions, for example, on lights, curtains, locks and other intelligent functions.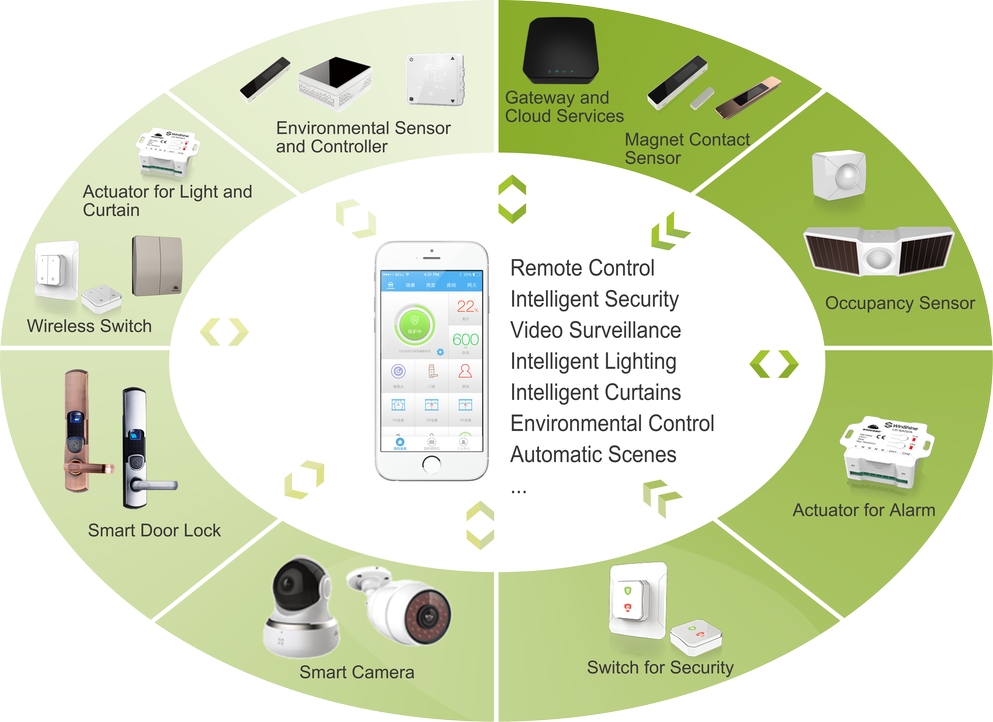 www.win-shine.com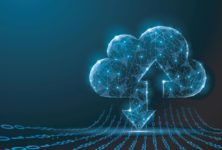 Smart Spaces