Smart Lighting
Echoflex Solutions provides top-shelf lighting solution for Langley Events Centre
Author: Jacob Coakley, Marketing and Communications Specialist for ETC, Echoflex Solutions
Issue 01-2019: read all articles online read as pdf
Langley Events Centre is a multi-purpose sports arena in British Columbia, Canada. The Centre recently upgraded its lighting from metal halide fixtures to LED-driven fixtures. The upgrade offered more choices to the production staff at the arena, but also presented some control challenges.
First and foremost was the control wiring for the fixtures in the concourse surrounding the arena. Originally installed with in-slab wiring, pulling new wiring would have been too difficult and expensive – and attaching new conduit to the concrete was unacceptable, aesthetically. The Centre needed a wireless control solution, so they turned to Echoflex Solutions and the EnOcean protocol.
"I knew Echoflex Solutions and liked their technology – but I had reservations about how the system would work in an arena because I knew we would be pushing boundaries," says Paul Darlington, VP at Quantum Lighting, the firm tasked with designing the new lighting system for the Langley Events Centre main concourse/walking track and hospitality areas.
Transmission of the radio signals
Darlington's concerns were based on distances and structure. At the arena, the playing surface is 200 feet long and the concourse is 400 feet from one end to the other. All of this is in a building made with concrete walls and pillars and, of course, filled with people for events. This definitely created a hostile environment for wireless signal, but the team at Echoflex was up to the challenge.
"The Echoflex team were quite helpful with the design – putting together a whole layout, including distances between transmitters, receivers, and repeaters," says Darlington. He also appreciated the fact that Echoflex technology is fixture agnostic, and can work with any system. "We used a variety of different types of fixtures, and Echoflex worked with them all. It's good that the system is independent and not tied to a specific manufacturer. To Echoflex's credit, we haven't had one call back on any issues on the control side. There's been no problems with the wireless signal or EnOcean protocol."
Arena integration
But that wasn't the only trick Echoflex had up its sleeve. Color-changing LEDs and automated fixtures in the arena, controlled by a Unison Mosaic system provided by ETC, have the production staff the ability to create a little flash and dazzle during events. And now they wanted the ability to integrate the concourse lighting in with the show lighting.
A simple site visit from an Echoflex tech tied the concourse lighting in with the arena lighting, and now the production team has unified control over all their lighting from a touchscreen.
The strength of Echoflex's wireless capabilities (thanks to the EnOcean protocol) and its easy integration into the Mosaic show-based control system, have more than impressed staff at the Langley Events Centre. It allows to light each event individually to fit the client's needs from event to event.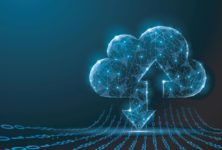 Smart Spaces