EnOcean Insights
EnOcean's sensor portfolio offers a whole lot more
Author: Matthias Kassner, Vice President Product Marketing, EnOcean
Issue 01-2019: read all articles online read as pdf
The EnOcean sensor portfolio is growing. New on board are the solar-operated EMDC PIR motion detector and a multisensor family, which both harvest energy from ambient light without any batteries or cables.
Self-powered sensor for smart lighting control
The new EMDC Easyfit sensor is an enhancement to the existing EOSC product family. Like EOSC, the solar-operated sensor system uses a passive infrared (PIR) sensor to detect motion, but additionally provides a dedicated light sensor that measures the instantaneous light level. This allows the lights to be automatically controlled according to the brightness of the surrounding area. Another important addition is the NFC (near field communication) interface, which facilitates easy installation.
EMDC was presented at CES 2019 as the world's first Bluetooth® motion detector with EnOcean energy harvesting technology. Product variants with the EnOcean radio protocol are planned for the second half of the year.
A new jack-of-all-trades among sensors
A new multisensor family, which is expected to launch in end of 2019, provides new self-powered and maintenance-free sensors which deliver data for typical building automation tasks. These sensors can measure temperature, humidity and illumination or report the status of doors and windows. In addition, the modules provide information on the current internal energy level as well as details about the light available to the solar cell.
One member of the new sensor family contains an integrated acceleration sensor capable to detect tiny movements. It can be used to monitor the activity of an asset (e.g. if an air-condition unit is running) or to report when an asset is moved. This "activity tracker" thereby connects existing assets to the Internet of Things with minimum effort.
This new sensor family operates without batteries, due to EnOcean's energy harvesting technology. The sensors obtain all required energy from the built-in solar cell. Thanks to an integrated energy store, these sensors remain active for up to four days even without available light.
Modules in this sensor family use the existing PTM form factor and can therefore be easily integrated into different frame designs. The sensors support both Bluetooth® and the EnOcean radio standard.
High marks for security
All new sensors support AES-128 authentication based on the device-specific, randomly generated security key to ensure data integrity and authenticity. Products that use the EnOcean radio standard will support the latest version of the EnOcean Alliance security standard.
New sensor family operates without batteries
The new sensors from EnOcean have an NFC interface that enables them to be effortlessly integrated into control systems and configured using an NFC reader, a smart phone or a tablet.
By introducing these new products, EnOcean adds self-powered sensors and switches to its portfolio and facilitates even smarter control of the many different disciplines and services in buildings.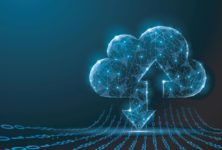 Smart Spaces