Smart Building
Integral planning brings success
Author: Magnus Müller, Head of Sales & Marketing, LAE Engineering
Issue 01-2019: read all articles online read as pdf
Construction projects of all types are constantly increasing in complexity. The requirements are also becoming more stringent with regard to preserving resources, energy efficiency, life cycle costs and securing the value of the property. Integral planning is the key to this.
As part of integral planning, LAE precisely aligns the building and the building technology to fit with one another, and thus ensures optimised consultation at each interface between all those involved, from the architects through to the procedural engineering office, the developers and finally to the end customer. On this basis, it is possible to optimise the whole project at an early stage with regard to economic aspects, ecological objectives and customer desires.
In addition, LAE focuses on building automation at the beginning of each individual planning process. Experience demonstrates that the functions of building automation need to be discussed long before the property is handed over. They are the key to handing over a functioning and functionally reliable building. This procedure guarantees compatibility and avoids incorrect sizing. Synergies are recognised and used, as is potential to increase efficiency.
"Alignment of specifications through planning and execution significantly shortens the planning and development process, reduces the number of changes made to the plan, reduces costs and increases the quality of the building and its energy performance as a whole", says Frank Lettmann, divisional head of LAE | Planning.
Involving digital solutions
Combining flexibility and sustainability and thereby not losing sight of the functional aspect is the goal of every integral planning process at LAE. Increasingly, maintenance-free IoT appliances need to be considered, and communication between various appliances produced by different manufacturers needs to be guaranteed – whether they are wireless or cabled.
"Membership in the EnOcean Alliance is important in this respect, in order to find out about new wireless solutions, but also to bring ideas from our project work to the Alliance", said Frank Lettmann in conclusion.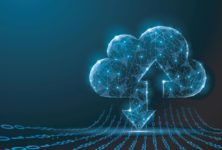 Smart Spaces