Smart Lighting
Radio technology for wireless freedom
Author: Author: Norbert Hammer, Head of Technical Service, Regiolux GmbH
Issue 01-2019: read all articles online read as pdf
The ability to control the lights has become a crucial factor in many modern lighting systems. Thanks to the diverse possibilities offered by the digitalization of light, this development continues to gain ground.
The overall building lighting concept is usually critical when it comes to finding a practical and cost-effective solution. Regiolux lighting systems allow the user to implement different concepts and decide whether the systems are controlled wirelessly or whether they have a classic wired concept.
Tapping potential with EnOcean light controllers
Regiolux relies on EnOcean controllers in its wireless and radio-controlled lighting systems, which offer a high degree of flexibility. This concept brings together aspects of flexibility and energy efficiency. The necessary components are easy to upgrade, because no new control cables have to be installed for the lamps.
WLAN routers, firewall definitions, additional devices and remote controls as well as cable guides, on the other hand, generally involve a great deal more effort. A lighting system can be comfortably controlled with software by using a wide range of parameters:
on/off/dimming
free activation of light level and light color (with DT8)
scene and group callups
individual addressing
timer
light control
motion detection
basic DALI parameter Settings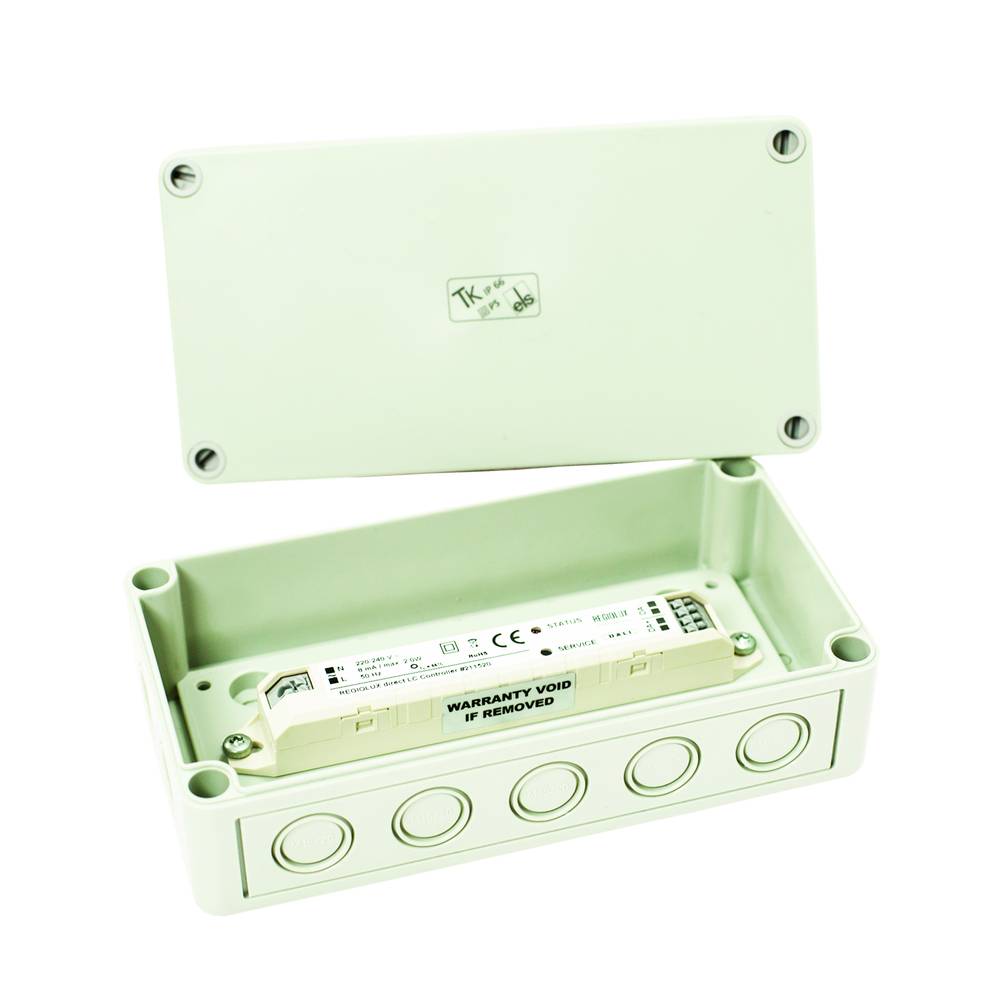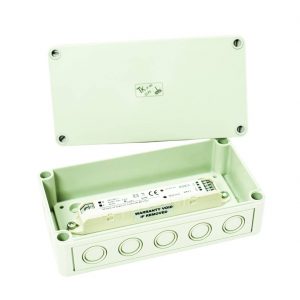 The easily accessible controller is built into a control box. In the set variants, the connecting cables are preassembled. They are designed as a complete solution to provide flawless plug and play capability without any programming work. This is an enormous step forward in the direction of perfect light equipment with tunable white or human-centric lighting.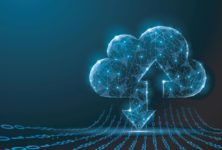 Smart Spaces