Smart Home
Hydronic balancing: A smart way to increase comfort and energy yield
Author: Ralf Gernegroß, Product Management, Connectivity Solutions GmbH / wibutler; Nina Piprek, Marketing, Connectivity Solutions GmbH / wibutler
Issue 01-2019: read all articles online read as pdf
Hydronic balancing has long been an important topic of discussion in the heating sector, and yet widespread implementation is still a long way off. Together with Oventrop, wibutler now offers an option for easy and precise hydronic balancing.
Hydronic balancing: What is it?
Research such as the Optimus study has shown that hydronic balancing allows a savings potential of up to 21 percent. After all, the water in a hydronically balanced heating system is optimally distributed to ensure the necessary volume flow of all radiators.
If a system is not hydronically balanced, the water is unevenly distributed within the heating system. Radiators near the pump are oversupplied, while those farther away do not get enough hot water, so that they cannot heat the room to the desired temperature, resulting in high heating costs.
Pressure-independent thermostat valves (radiator valves) are a key adjusting component for hydronic balancing. They automatically adjust the volume flows to the particular radiators in the heating system.
Hydronic balancing with wibutler
With wibutler, the valve is no longer adjusted directly on the valve but instead on the Aktor MH CON B (EnOcean) thermostatic radiator valve from Oventrop. The setting is determined in wibutler individually for each valve according to Method A and automatically transferred to the valve. The latter then limits the volume flow.
Installers can easily and comfortably enter the data relevant to the calculation in the wibutler app. Data such as year of construction and renovation, usable space heated, outgoing and return temperatures as well as room data is requested step by step. If the room heating loads are known, they can be entered directly.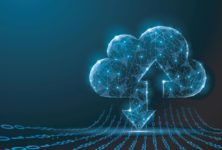 Smart Spaces