Smart Lighting
Smart use of office spaces
Author: Jacob Coakley, Marketing and Communications Specialist for ETC, Echoflex Solutions
Issue 01-2020: read all articles online read as pdf
Echoflex Solutions' commitment to service – and the EnOcean wireless protocol – makes change easy for Envise.
Today's corporate landscape requires more from lighting than ever before. In San Francisco's super-hot corporate office environment, competition is fierce, energy codes are tight, and clients are demanding. Envise manages several buildings in downtown San Francisco and relies on Echoflex Solutions to create lighting control designs that please the tenants, meet all the codes, and even make the contractors happy.
Cool wireless helps 275 Battery to remain a hot property
A perfect example is Envise's property at 275 Battery. The building has space for more than 30 tenants, and every time a new one enters, Envise knows it can rely on Echoflex to create a control system capable of handling whatever the tenant wants. Echoflex's helpful staff is on the ball to help create a lighting control system that properly illuminates a space and follows all applicable energy codes (Title 24 in California).
And, of course, all the data from Echoflex — including occupancy state, light levels, dimmer levels and demand response state — feeds back into the BMS used by Envise. The reporting helps Envise stay on top of energy usage and keeps the company ready for whatever changes are coming in the future. The sensors give Envise all this information, and can respond to whatever commands it sends out as well. The capability is even there for more data and interaction, too.
Redesign rooms flexibly
After the design phase, the Echoflex team submits the paperwork to electrical contractors and end users to make sure the system meets their needs, as well as to engineers to get the stamp. Once the designs are approved, Echoflex works with contractors and the engineering staff at Envise in order to make the transition to a new space trouble-free. Thanks to Echoflex's wireless capabilities with the EnOcean protocol, it's easy for contractors to change the location of sensors and switches to adapt to any configuration, without needing new gear or having to rewire everything.
Contractors like wireless because it means they don't have to open walls and dig around for wiring. They can completely gut a space, redesign it to change offices into conference rooms, or remodel open office spaces into private offices. Echoflex devices can simply be moved around as needed with little reprogramming required.
Businesses today need to be agile, with the ability to gather and act on information seamlessly. With Echoflex, Envise and 275 Battery respond quickly and easily to constantly changing conditions — whether that's just tracking the amount of daylight in a space and dimming accordingly, or building out space to a new client's specifications.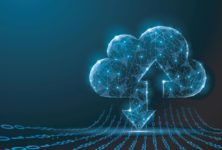 Smart Spaces