Smart Building
Smart buildings – more than energy efficiency
Author: Andreas Schneider, CEO, EnOcean
Issue 01-2020: read all articles online read as pdf
Our society is facing major challenges – caused by a global transformation. These include climate change and the need to drastically cut CO2 emissions. However, global developments such as increasing urbanization and aging populations also demand answers. Business as usual is simply not working anymore.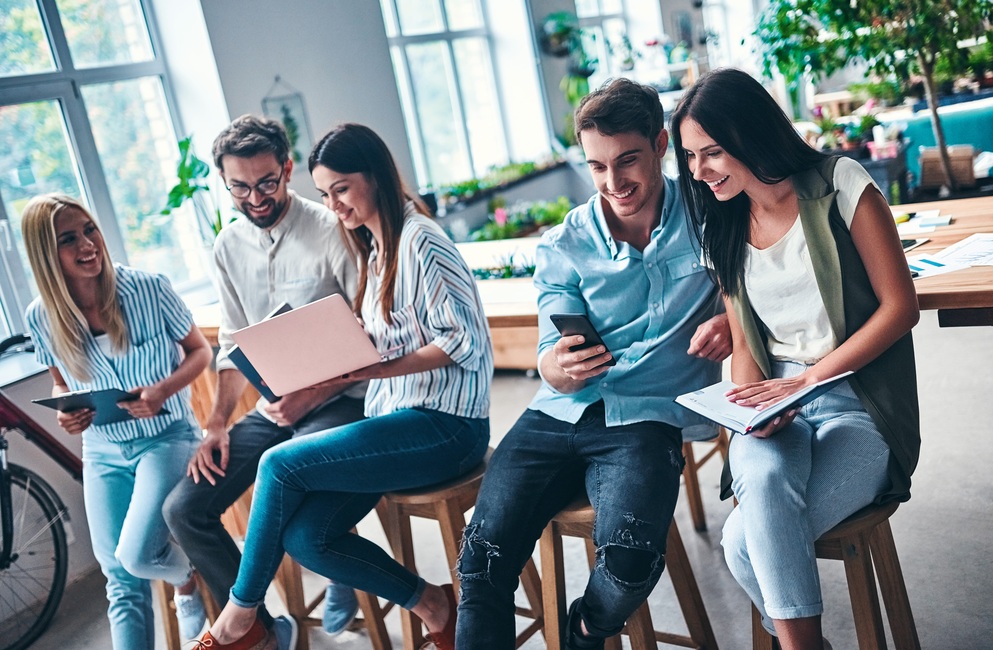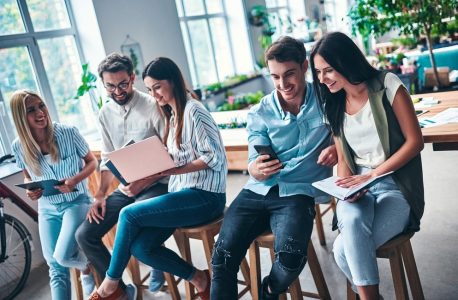 In exaggerated terms, this means that simply constructing higher buildings or adding more streets won't solve the problem. Only smart, networked use of existing buildings and infrastructure will produce a sustainable concept. Although technology cannot be the sole answer, when combined with other factors, digitalization, in particular, supports this change and makes it easier for people. After all, digitalization supplies data for new workplaces and living environments and thereby makes for a livable future in a rapidly changing world.
Worldwide focus on CO2 footprint of buildings
Buildings are currently being put to the test, as they are some of the world's biggest CO2 producers. They account for one third of all CO2 emissions in Germany and the EU. The energy savings potential is equally high – for example, with smart building control in residential and commercial structures.
The EU has set clear targets for its member states with the European Energy Performance of Buildings Directive (EPBD). Existing buildings are supposed to be CO2-neutral by 2050, with a focus on networking and smart building control, among other things. For example, the digitalization of heating and air-conditioning systems is intended to provide information about a building's actual energy efficiency. The EU is serious about this: Member states are required to implement the directive into national law by March 2020.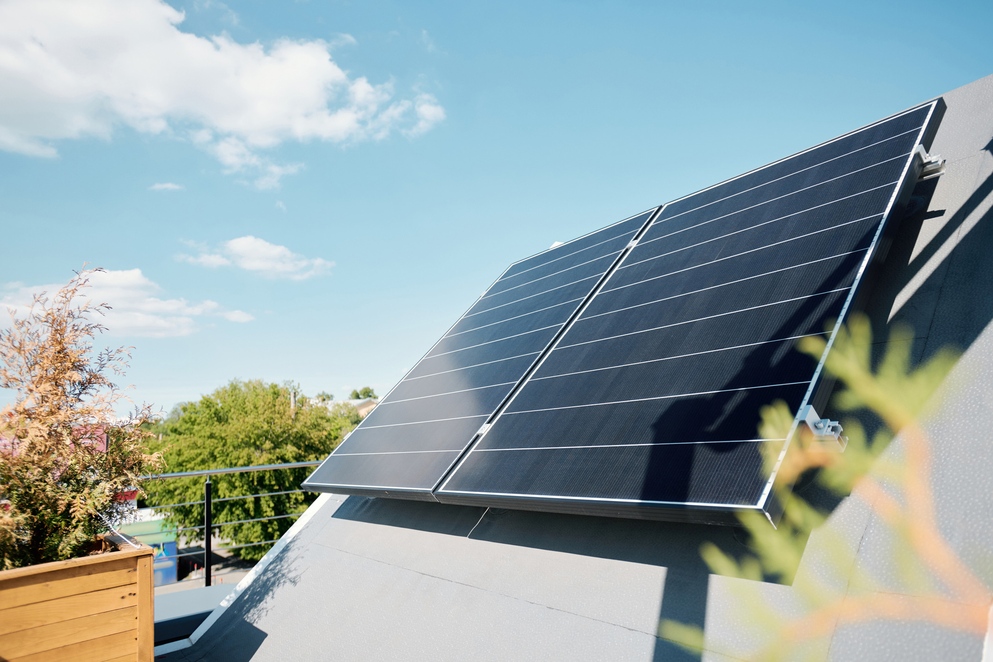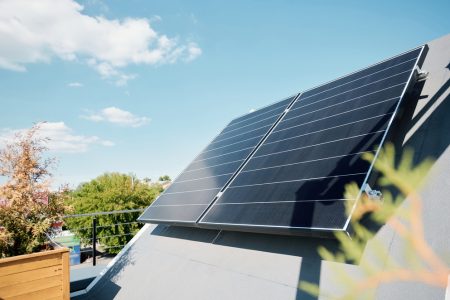 In the U.S. state of California, the government has adopted even stricter building energy efficiency standards, known as Title 24. New apartment buildings, for example, have been required to have a solar plant since January 2020. According to official calculations, single-family homes consume 53 percent less energy based on the new standard than those constructed according to the 2016 standard. New commercial buildings are becoming approximately 30 percent more energy efficient, particularly due to modern lighting technology1
To meet legal requirements, the various disciplines must be intelligently interconnected and digitalized in keeping with a smart building or smart home. Standardized interfaces and open wireless standards like those specified by the EnOcean Alliance, Bluetooth SIG and Zigbee Alliance form the basis for this.
The Smart Buildings Alliance (SBA) presented its Ready2Services concept on this basis in 2018. Complete buildings can be certified so that the sensors and gateways used are interoperable with the entire network infrastructure and the various IT applications.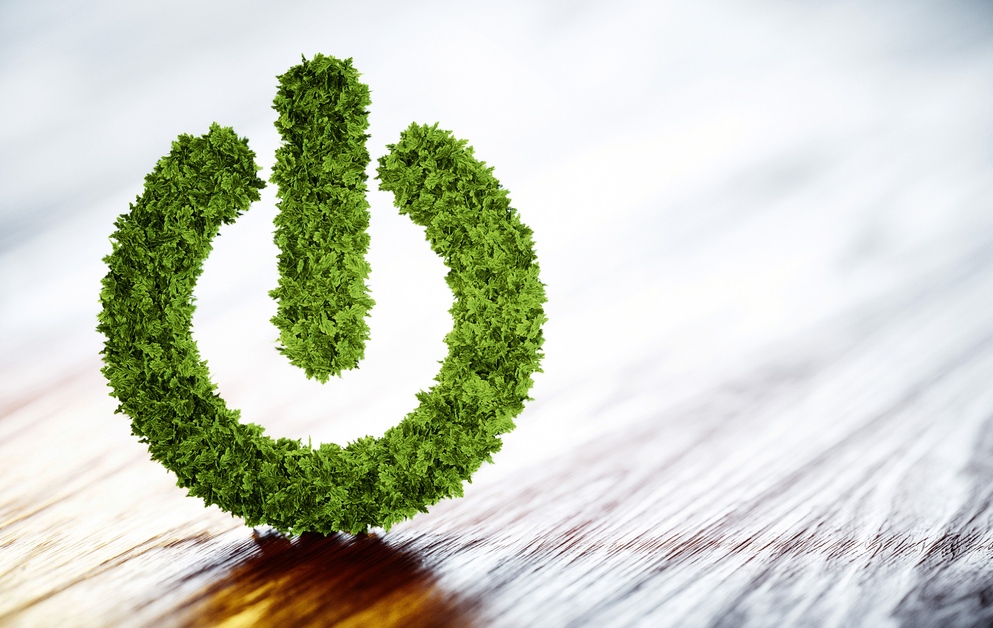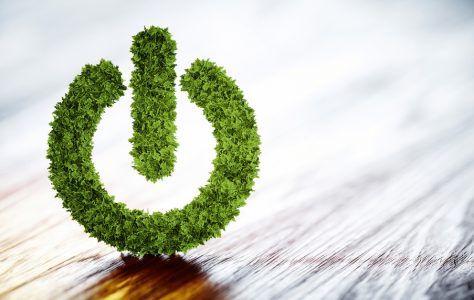 Digitalized building spaces pay off
Employee well-being and productivity can be increased in offices through different parameters such as human-centric lighting (HCL) and demand-based use of space. The use of IoT solutions allows companies to adapt their planned use of space to actual and ever-changing requirements, thereby identifying and cutting hidden costs.
The LaSalle real estate consulting firm has come up with an interesting calculation. The 3-30-300 rule is an example of the average cost ratios incurred by a company. All figures are per square foot (0.09 m2) per year.
3 US dollars for energy etc.
30 US dollars for space
300 US dollars for salaries
Because of the legal requirements mentioned above (EPBD, Title 24), companies must take action and lower their energy consumption to reduce the CO2 emissions of buildings. In many cases, a logical step is to invest in a smart, radio-based heating control system. At first glance, this pays off only where energy consumption is concerned, but in fact it is an initial step toward digitalized building spaces and thus offers additional savings potential.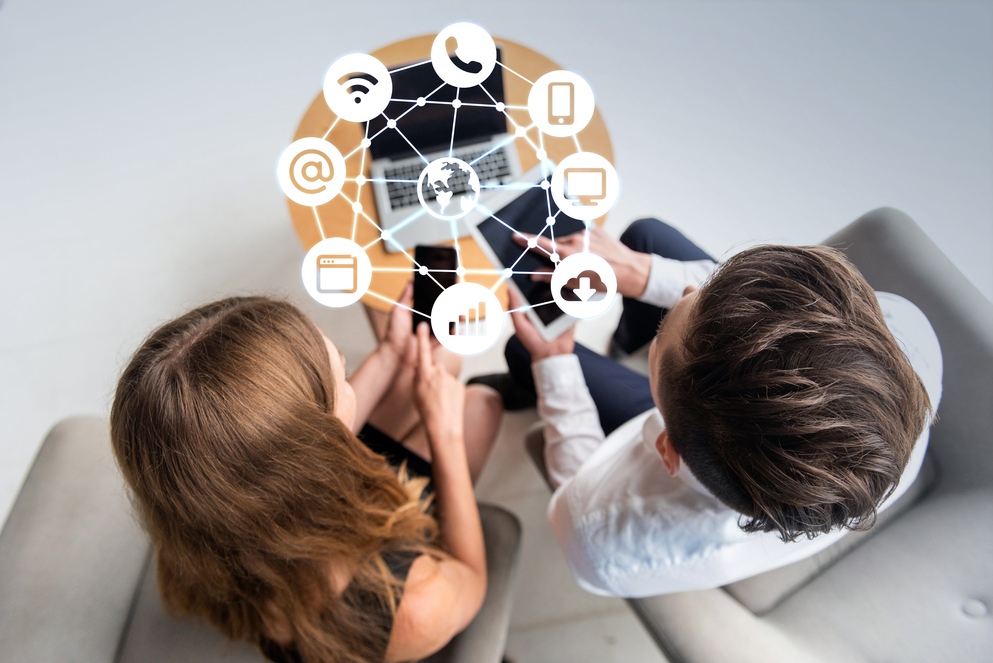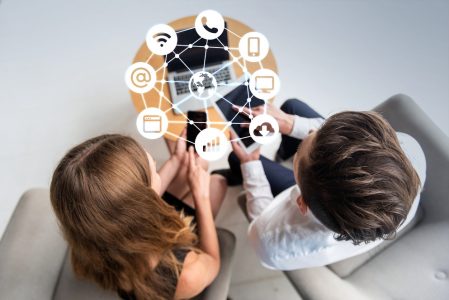 If a certain basic infrastructure consisting of radio-based sensors, gateways and actuators is present, the system can be easily expanded. One common application is to optimize the use of rooms in commercial buildings. For example, if 30 to 40 percent of the desks remain unused on a regular basis, it is worthwhile to introduce a hot-desking concept, in which the employees flexibly share desks depending on occupancy. To do this, additional presence sensors are needed that record the presence of people in a room or at a desk and send this information to the cloud, where an algorithm controls occupancy. This approach can reduce the cost of space, especially in expensive urban locations.
Attractive work environments have been proven to increase employee productivity. According to LaSalle, optimization has the greatest impact in this area. Concepts such as employee wellness take these findings into account and optimize work environments for employees. They include control of room temperature, air quality, humidity and lights, as well as including IoT solutions for demand-oriented cleaning service of restrooms and kitchens. Such applications create new tasks and business areas for facility management. The idea is no longer to simply manage a building but to offer new services.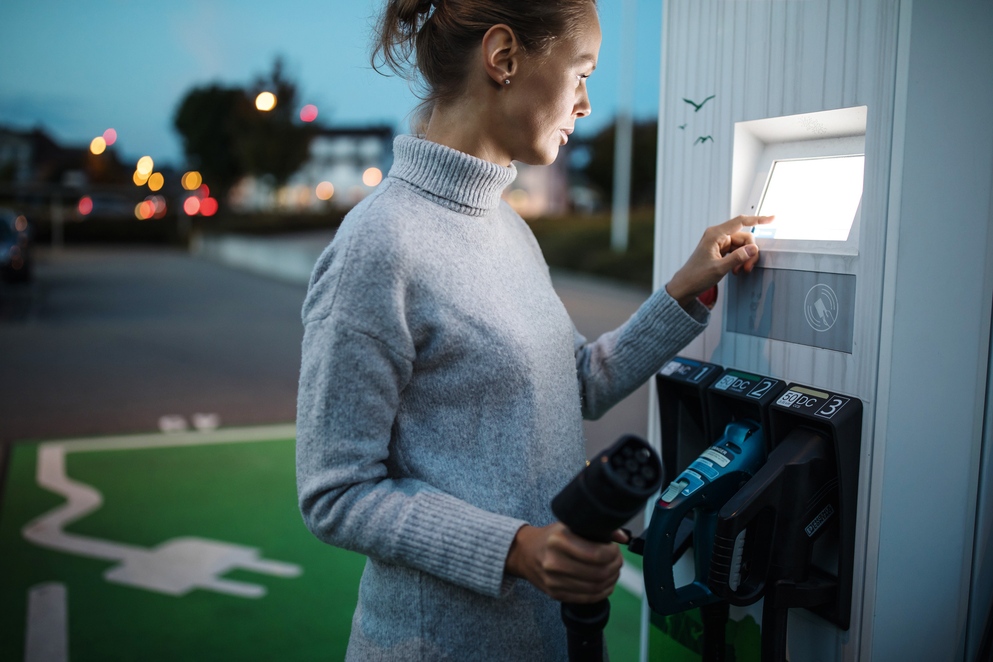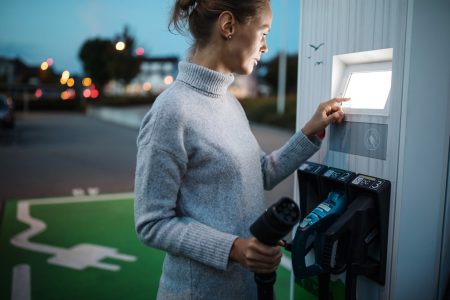 Sustainable digitalization
However, smart buildings are the wave of the future and not only for environmental reasons. The ability to charge electric cars must be provided, while demographic change requires new approaches to looking after people in need of care, and crowded conditions in cities demand better use of space.
Raw data collected by millions of sensors can be the solution for all these scenarios. This data forms the basis for energy efficiency, CO2 reduction and better use of resources. In light of the large number of sensors required, these devices must be standardized, radio-based, self-powered and easy to retrofit. The energy harvesting technology from EnOcean enables new and existing buildings to be sustainably digitalized and made smart – without any cables or battery waste.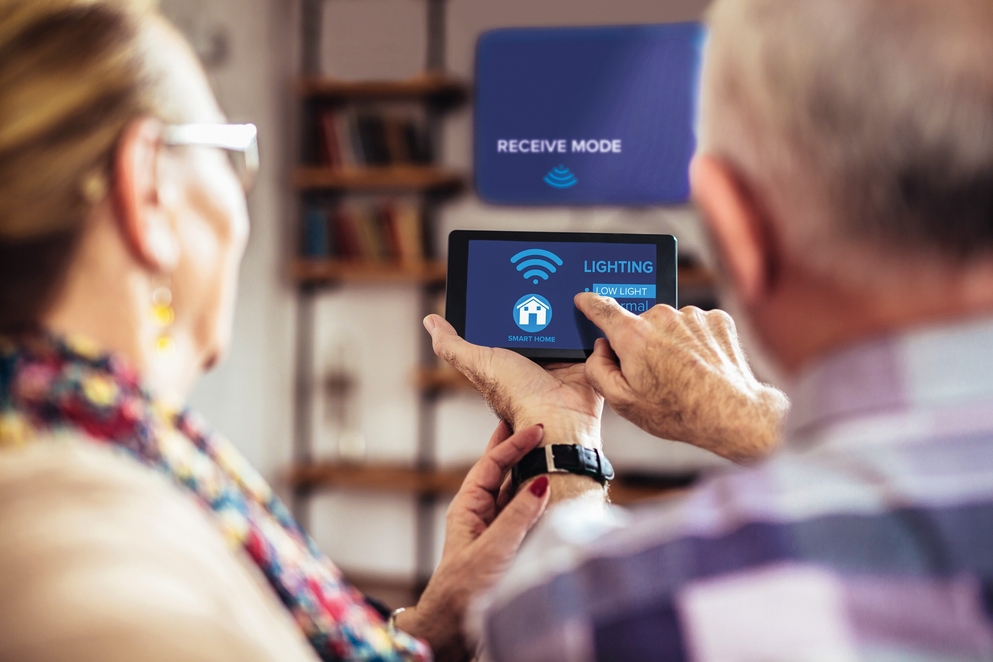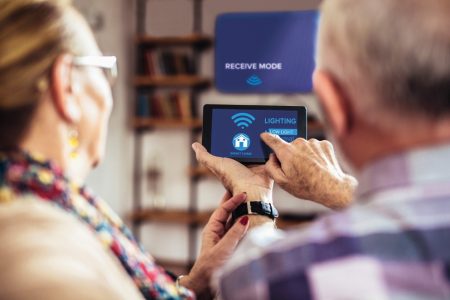 Sources:
https://ww2.energy.ca.gov/title24/2019standards/documents/2018_Title_24_2019_Building_Standards_FAQ.pdf
https://www.us.jll.com/en/trends-and-insights/workplace/a-surprising-way-to-cut-real-estate-costs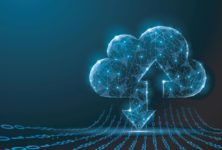 Smart Spaces