Smart Building
Energy harvesting actuator key to thermostat control
Author: Don Millstein, President of H2O Degree
Issue 01-2020: read all articles online read as pdf
H2O Degree's radiator control system features actuators utilizing EnOcean technology
Numerous multi-family apartment buildings, particularly on older properties, utilize a central plant hydronic heating system circulating hot water to radiators throughout the property to deliver heat to each apartment.
H2O Degree, a manufacturer of advanced two-way wireless submetering systems, in partnership with Micropelt, has implemented a Hydronic Radiator Control System providing wireless control of energy harvesting radiator actuators. This new capability combines H2O Degree's programmable, wireless HCB0104 Smart Thermostat with a Zigbee-to-EnOcean wireless bridge interface and one or more wireless HCV0104 radiator actuators per unit.
Single platform for property managers
The HCV0104 wireless radiator actuators feature EnOcean energy harvesting technology, eliminating the need for cable connections or batteries. H2O Degree is the first to introduce this wireless energy harvesting technology in the U.S. on the FCC approved frequency band of 902 MHz, successfully integrating its wireless mesh and EnOcean technology into a single platform.
Property managers can view all the thermostat values such as set points and temperature readings on H2O Degree dashboards and adjust units individually or adjust all units site-wide. Residents can be given access to their in-unit thermostat through a web-based portal or mobile application that allows remote control of their temperature setpoints that wirelessly actuate the radiator valves.
Pay only for consumed energy
In addition to the advanced control, the system can be used to generate utility data to bill tenants for their specific usage of energy for heating through the run-time feature in the thermostat. This not only allows property managers to pass the cost on to tenants but creates an incentive for behavioral change among tenants to conserve energy. The anticipated savings could exceed 20% on the heating bills. The energy harvesting feature of this new wireless radiator actuator makes the unit ideal for retrofit installation and cost-sensitive projects where cabling cost is prohibitive.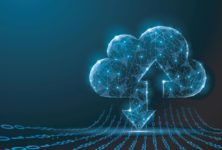 Smart Spaces