Smart Building
A compact powerhouse
Author: Beat Zbinden, Product Manager Omnio, AWAG Elektrotechnik
Issue 01-2020: read all articles online read as pdf
The new Omnio miniS01 switch actuator fits into any flush-mounted box and can switch all electric loads, thanks to cutting-edge hybrid technology and zero-cross switching. It is based on EnOcean technology, and the TCM 515 is used as the wireless module.
Despite its minimal dimensions (40 mm x 40 mm x 18 mm), the switch actuator is also geared to high loads with continuous currents of up to 16 A. And it delivers all this with an energy-efficient standby consumption of less than 0.5 W. Innovative hybrid switching technology actively suppresses undesirable side effects when switching all common loads, and the relay also operates in zero crossing mode. The miniS01 has thermal as well as electrical overload protection, which gives it special robustness and a long lifespan.
Like all Omnio actuators, the miniS01 offers many functions ranging from simple switching and time functions to occupancy simulation and programmable scenes.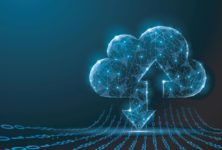 Smart Spaces