Smart Building
Smart access solutions for smart buildings
Author: Oliver Barnscheidt, Corporate Communications, Schulte-Schlagbaum
Issue 01-2020: read all articles online read as pdf
With its SAG Smart Line, SAG recently established the first smart mortise lock with EnOcean wireless technology on the market, thereby ensuring wireless and self-powered integration of doors into building automation. SAG Smart Access now provides the next level of intelligent access organization.
Digital control in smart properties requires solutions for preventive monitoring, individual room control, keyless access and smart cabinet locks, which ensure a perfect symbiosis between the building and its users. The new SAG Smart Access solution portfolio allows these applications to be configured flexibly at any time.
Keyless access
With SAG Smart Access, electronic lock systems, combined with corresponding apps, ensure that access authorizations can be easily and comfortably organized, for example, via cloud-based systems and platforms while on the go. This solution is open to a wide range of identification technologies, such as Bluetooth, RFID, PIN codes, time-sensitive booking codes and much more.
Smart cabinet locks
SAG Smart Access allows storage space in the form of cabinets, lockers and safe deposit boxes to be flexibly assigned and reserved while on the go, depending on the current requirements. These compartments can also be conveniently locked wirelessly without keys via BLE, RFID or a PIN code.
Preventive monitoring
To increase building security, SAG Smart Access also makes it possible to easily transmit door movements (actuation of lock striker plates and bolts) as a preventive measure. Combined with EnOcean wireless technology, the state of the locks can be monitored online and the room usage management automated with cloud support.
Individual room control
The use of EnOcean wireless technology and SAG Smart Access makes it possible to organize room control on an access-dependent and thus individual basis. This ensures that selected energy consumers such as lights, heating and air-conditioning systems are not activated until the user enters the room, and they are reliably switched off if the room remains unoccupied for a longer period of time.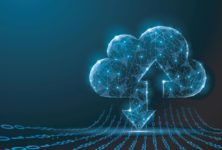 Smart Spaces