Smart Home
The switchless house: a success story in theory and practice
Author: Felix Redepenning, Marketing & PR, wibutler
Issue 01-2020: read all articles online read as pdf
The switchless house collaborative project shows how modern wireless technologies can lower construction costs and living barriers and how residents can also benefit from the greatest possible flexibility and above-average comfort.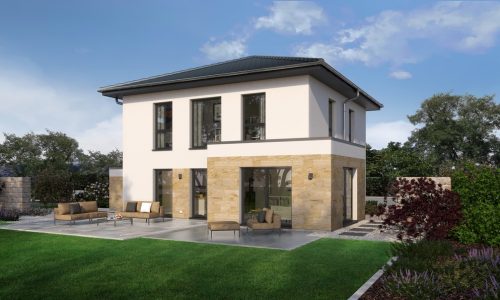 Up to five percent of the total cost of a new building generally goes to electrical installations. However, this figure can easily be higher, depending on individual wishes and requirements. Smart homes, in particular, are said to let the construction costs go through the roof. They are expensive playthings, or so the theory goes.
The project titled "The switchless house" demonstrates that the very opposite can be true in practice. In the collaborative project between STREIF GmbH, Eltako and wibutler, wireless actuators replace conventional switches.
Instead of the usual pushbuttons, the wibutler home automation system wirelessly connects the devices to each other via the EnOcean wireless standard. The equipment can easily be automated with the aid of self-defined timer and if/then rules. The connected devices then operate independently, react to each other or follow an individual schedule. If desired, wibutler Alexa Skill can be used for everyday device operation beyond the automation function. Users can then turn up the heat and switch on the lights with voice commands.
However, "The switchless house" would not be a home running on user-defined rules if the residents were forced to live without light switches, etc. Radio-controlled pushbuttons can be mounted according to specific preferences. These switches can also be flexibly repositioned later on.
Flexible, comfortable and economical: "The switchless house" shows that sometimes theory and practice are, in fact, worlds apart.