Smart Building
Solvent waste overflow prevented with EnOcean-based solution
Author: Bennet Levine, R & D Manager, Contemporary Control Systems
Issue 01-2021: read all articles online read as pdf
BASgatewayEO, a BACnet to EnOcean gateway from Contemporary Controls, is part of a solution that Argento Scientific developed for biopharmaceutical companies that need to prevent solvent waste overflow. Solvent waste, such as methanol, acetonitrile, sodium hydroxide and other hazardous chemicals, requires safe and dependable waste management solutions.
Solar-powered level detector
Solvent waste is collected in a solvent waste carboy. That carboy has a float switch to monitor the waste solvent level. Using the BASgatewayEO with EnOcean-based window sensors and the EnOcean-based LEDRU Zone Controller, Argento Scientific was able to create a solar-powered level detector that uses OSIsoft PI to send a wireless notification to a cell phone to alert users when waste solvent reaches a specified level.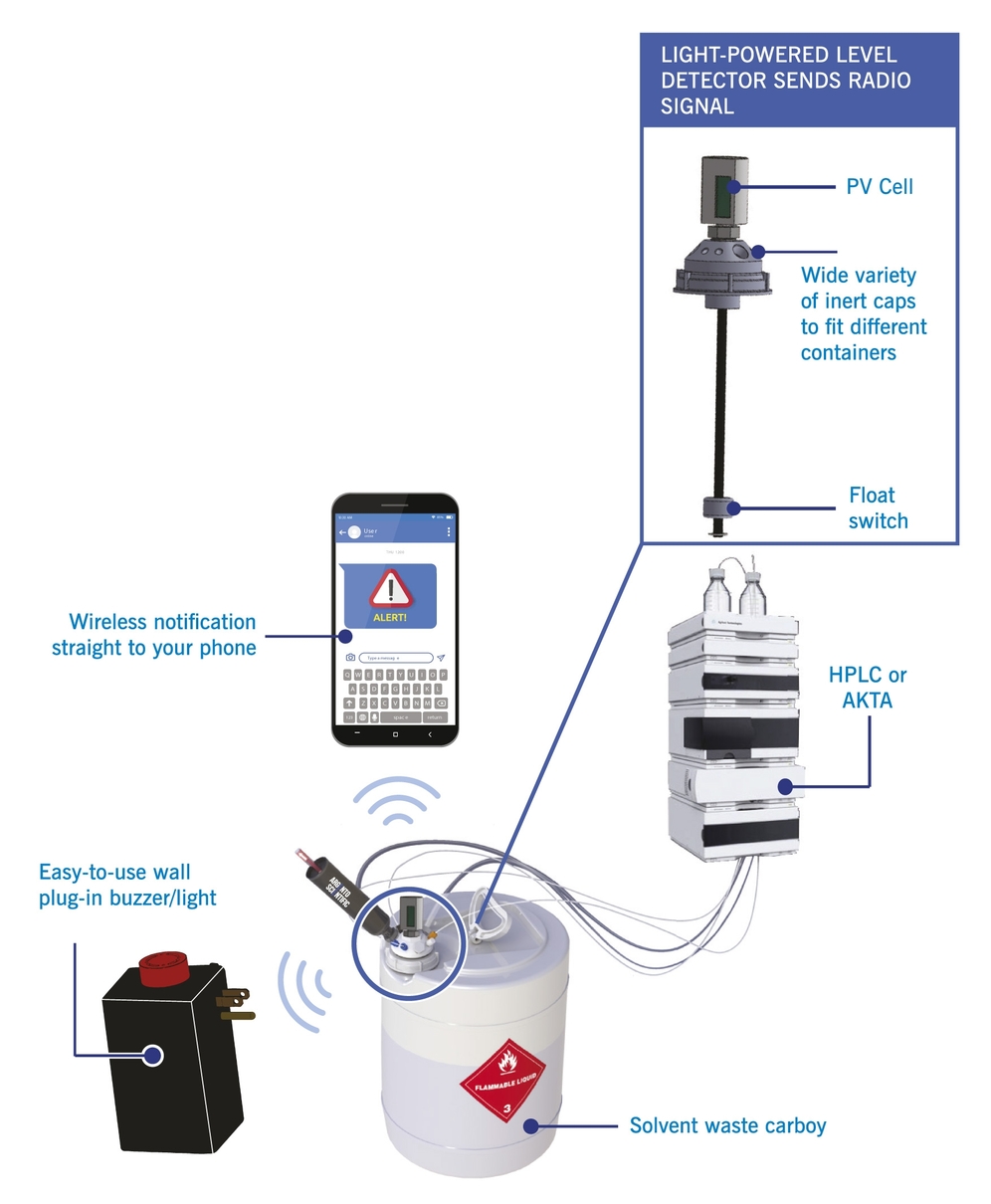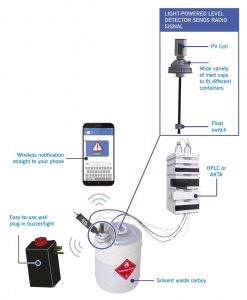 "EnOcean devices are robust, energy-efficient and solar-powered," says Adrian Argento, CEO of Argento Scientific. "Those benefits allowed us to avoid wires and batteries, which is an advantage in labs where wires can get in the way and outlets are at a premium."
EnOcean devices in the BACnet network
Signals from the EnOcean window sensors indicating level measurements were made available via BACnet to OSIsoft PI using the BASgatewayEO, which integrates EnOcean devices into BACnet networks. The gateway allows users to discover and select EnOcean devices on their network. It then creates new virtual BACnet devices for the BACnet network that are assigned the appropriate BACnet objects.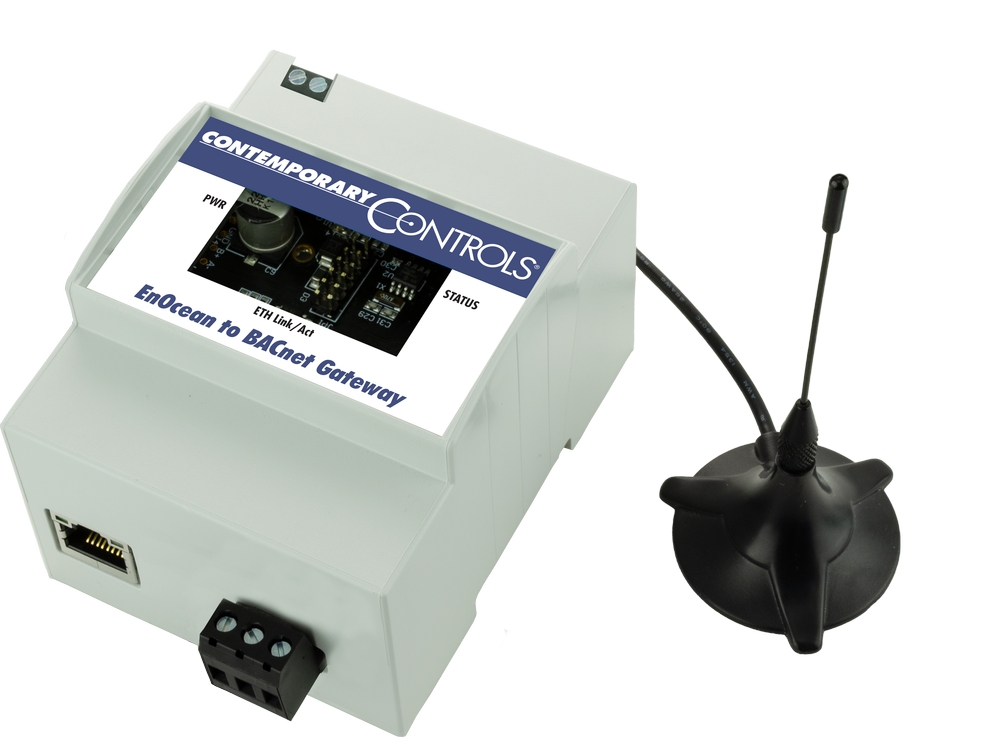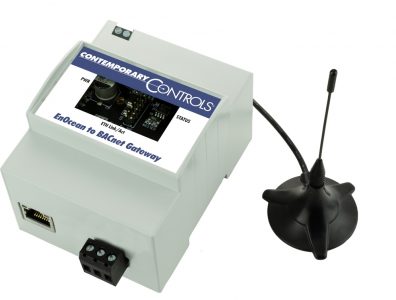 The BACnet to EnOcean gateway from Contemporary Controls is part of the solution developed by Argento Scientific to prevent solvent waste overflow.
The process begins with the selection of the appropriate EnOcean Equipment Profile (EEP) for the EnOcean device. This provides the gateway with information on which BACnet objects need to be created for the relevant virtual BACnet device and how to map the EnOcean data received to these objects. This virtual device has the same properties as the EnOcean device contained in its BACnet objects and updates this data whenever the EnOcean device transmits new data. As more EnOcean devices are added to the gateway, more virtual BACnet devices are created. All of these BACnet devices exist in their own virtual network. This allows BACnet head-ends to easily discover these devices and receive the EnOcean data via BACnet. Contemporary Controls' BASgatewayEO meets the BACnet requirements for a BACnet gateway documented in the latest versions of the ASHRAE-135 BACnet standard and also acts as a BACnet router between BACnet/IP and its virtual network.
Configuration via browser
For multiple EnOcean devices of the same type, many BACnet head-ends provide the ability to copy/paste these virtual BACnet devices, including their objects, schedules, trends, graphics, and alarms, in order to simplify integration. All configuration occurs via the built-in webpages of the gateway using a standard browser without the need for separate applications and hardware. The Argento Scientific Waste Solvent Level Detector leveraged the strengths of EnOcean technology to create a reliable, wireless solution that meets the customer's needs.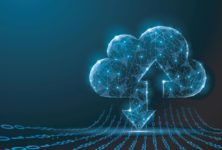 Smart Spaces