Smart Building
Open or close? Educational institutions during COVID-19
Author: Peter Smith, Head of Business Development, IAconnects
Issue 01-2021: read all articles online read as pdf
The decision whether to keep schools and higher education (HE) establishments open during the COVID-19 pandemic has caused a major headache for those in charge of colleges and universities. There are multiple aspects to take into consideration before students and staff can safely return to lectures, seminars and internships, as well as make use of common areas such as the library and flexible working spaces. Guidelines for higher education buildings and campuses vary by country, and sometimes by region, but they all include social distancing on campus, segmentation and ventilation.
Social distancing on campus and segmentation
Reducing social contacts and maintaining social distance are among the key elements for fighting the pandemic. Especially in the UK, most if not all higher education establishments already have some level of video surveillance on campuses but may be reluctant to track individuals' every move – for example, via smart phone location services or ID badges. Non-intrusive, easy-to-install EnOcean devices are a fast and cost-effective way to put solutions in place that will have benefits both during and after the pandemic.
Sensors collect occupancy data
Predicting the number of students and staff likely to be in specific spaces requires the analysis of previous occupancy data and the collection of new data. There are a number of ways to collect new data using EnOcean sensors, including but not limited to people counting devices, under desk sensors and room occupancy sensors.
People passage counters can be used to monitor people flow and accurately detect the number of people in specific rooms, zones or areas without tracking individuals. Under desk sensors and room occupancy sensors typically use passive infrared (PIR) technology, sometimes combined with thermal sensors to confirm that occupancy is human rather than a large object.
Ventilation as key element
Poorly ventilated buildings are particularly conducive to virus spread. Indoor air quality monitoring is one way to monitor ventilation in spaces, whether indoors or outdoors. As it is widely recognized that COVID-19 spreads at a much lower rate outdoors, the main focus for building managers should be indoor air quality, which includes CO2 levels, temperature and relative humidity.
Reducing CO2 levels could have a significant impact on COVID-19. Adding EnOcean CO2 sensors throughout higher education establishments to monitor CO2 and alert staff when levels are approaching an unsafe level is a simple but effective way to potentially reduce the transmission of COVID-19.
Additionally, studies undertaken in the last few years have found that higher levels of CO2 have a negative impact on productivity. Although this should not be the key driver for reducing CO2 levels in classrooms and auditoriums, it would be an additional benefit to both students and staff.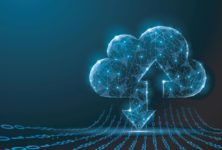 Smart Spaces