Smart Home
Jäger Direkt: Holistic building digitization in Berlin
Author: Celina Schuricht, Head of Marketing and Communication, JF Group GmbH
Issue 01-2021: read all articles online read as pdf
Digitization is an important factor in the energy transition and is therefore essential in the development of sustainable buildings. However, the use of digital options often fails due to the lack of holistic approaches and solutions. The investors of Quartier Heidestrasse in Berlin, Germany, were facing this challenge when they decided to implement a comprehensive, user-oriented concept.
The Berlin development project of Taurecon Real Estate Consulting GmbH is being developed as a lively new neighborhood consisting of residential and office buildings, hotels, kindergartens, retail stores, restaurants, public streets and squares as well as green spaces. A total of about 268,000 m² of commercial and residential space and around 935 apartments are being built in a central location in the immediate vicinity of the government district and the main train station. Digitization will provide users with modern and high-quality offerings.
As an overall digital solution for the apartments in the "QH CORE" building, which is already nearing completion, the flexible OPUS building technology is used. The advantage for investors lies in the holistic approach to smart buildings with a wide range of complementary services for residents – all from a single source and made in Germany.
Building the smart district one residential unit at a time
Operation of the OPUS system is hybrid: Electronic switches based on 230 V with an integrated EnOcean radio module enable fail-safe control of all common areas of application, such as lighting, shading or heating. In this way, the system makes a significant contribution to increasing living comfort and optimizing energy consumption, because EnOcean wireless technology also works without batteries or cables. By adding radio-based smoke and water detectors as well as door and window contacts to OPUS as an option for residents, security management is also supported.
Every resident has the option of adding as many appropriate smart home functions as they need. Thus, the user-friendliness and flexibility of the system are increased by the integration of control software. Regardless of whether Apple HomeKit, Amazon Alexa or other software solutions are used, the intelligent connection ensures that OPUS can be controlled and managed via smartphone, TV, tablet and smart watch – from home, on the go or via voice assistants. Networkable devices from other manufacturers can also be combined with OPUS on a software basis. This cross-vendor compatibility enables the system to be used and expanded in a wide variety of ways – especially for building networking.
Comprehensive opportunities at Quartier Heidestrasse
EnOcean wireless technology makes it possible to set up a comprehensive Quartier app that enables, for example, tenant communication and parking management. In order to allow all residents to experience the digitization concept, the OPUS system comes with innovative services: The Smart Home Shop shows residents the possibilities and areas of application of the smart home and offers corresponding components for purchase – also online. The innovative Quartier Service (iQS) provides support for users. The tasks of iQS range from consulting and initial installations to the professional installation of system expansions. Commissioning is easily done via the app that is provided to all users in the district by the owner.
www.quartier-heidestrasse.com/en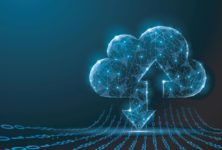 Smart Spaces