Smart Building
CO2 sensors breathe fresh air into offices where and when it's needed
Author: Peter Burbidge, Managing Director, Pressac
Issue 01-2021: read all articles online read as pdf
While the move to smart building controls and the use of CO2 sensors have been accelerated by the impact of the COVID-19 pandemic, Cavendish Engineers has been well known for championing this approach for some time.
Initially driven by the 2020 energy-reduction targets and Energy Savings Opportunity Scheme (ESOS) in the UK, Cavendish Engineers was tasked with improving the efficiency of workspaces across its client's London portfolio.
An audit revealed the ventilation system was highly inefficient. It was running throughout their buildings at full power throughout the working day, with energy being used to supply fresh air regardless of need. Cavendish designed and developed an intelligent system using real-time data to automate local ventilation controls.
By partnering with Pressac, Cavendish had access to highly accurate CO2 sensors to complete their innovative solution. The sensors use wireless technology and are solar-powered, making them easy to install, low-maintenance, and easy to slot into existing systems alongside other EnOcean Alliance products. What's more, by using Pressac's smart gateway they can convert EnOcean data into JSON data and send it straight to an MQTT broker or leading IoT platform.
42-percent reduction in air handling
By retrofitting sensors on each floor of the building, Cavendish could obtain an accurate measurement of CO2 levels throughout the day and then control the air handling units based on demand.
Rather than running at full power all day, units respond to increases in CO2 levels. As well as preventing the building from wasting large amounts of energy, the technology also gives facility management teams full, 24/7 visibility of workspace conditions. The project delivered a 42% reduction in air handling.
Cavendish Engineering has since developed and installed its intelligent system, now known as Technik, in the offices of numerous blue-chip companies across London. They've also expanded the system to encompass Pressac's temperature sensors, which deliver intelligent heating and cooling driven by real-time demand.
The next stage of digital transformation
Companies are now focusing on how to digitize key parts of their businesses using real-time data and wireless connectivity in order to rethink what they do and how they do it. Using technology to automate operations delivers huge benefits, enabling businesses to improve energy efficiency and make workplaces better and safer.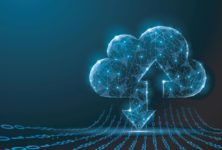 Smart Spaces