Smart Home
Smart home retrofit – secure, comfortable and energy-efficient
Author: Walter Nixdorf, Smart Home Planner, Nixdorf Smart Systems and Michael Vollstedt, System Integrator, Smart yourself and Technical Director, Smarthome Paderborn e. V.
Issue 01-2021: read all articles online read as pdf
Turning an existing house into a smart home later on is a good option not only for a full renovation. There are a whole range of reasons for making a house or apartment smart. While some residents choose a full-service package, including energy-efficient lighting and heating control, alarm system integration and an entertainment package, others may be motivated by different priorities. One example is an Ambient Assisted Living (AAL) solution, which allows people to live safely and independently within their own four walls even in old age.
Professional planning, including documentation, can be useful, particularly in large projects. In the following project in Paderborn, Germany, we turned an existing house belonging to a family of six into a smart home as an example of a retrofit.
What work was done?
Switched power outlets in fairfaced masonry were equipped with decentralized actuators by expanding the sockets toward the rear. The lamps in the living area are controlled with DALI devices, and shadow gaps throughout the home are dimmed via 0 to 10 V.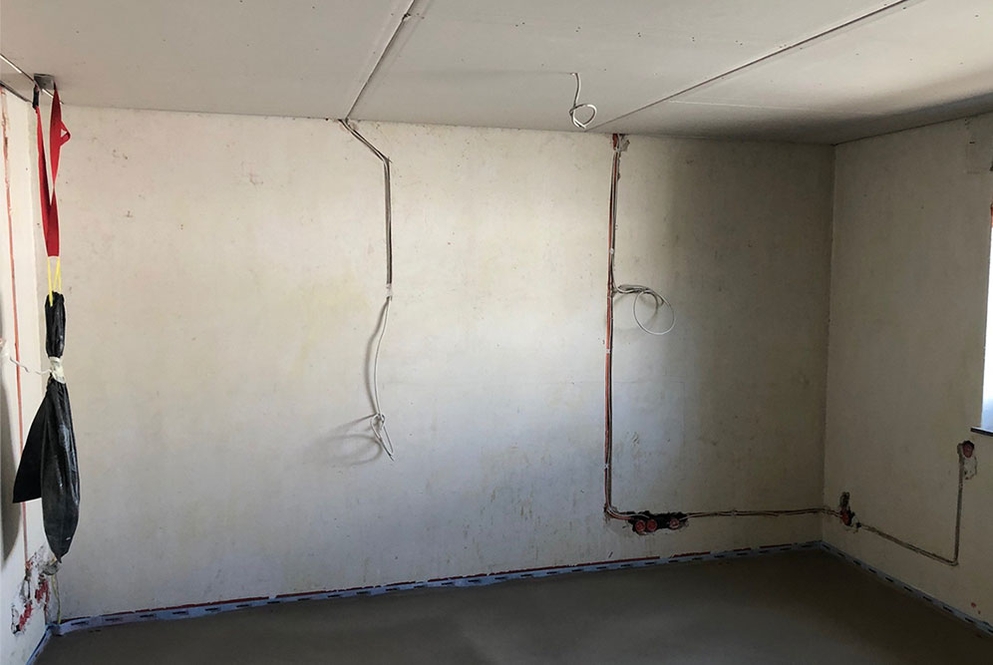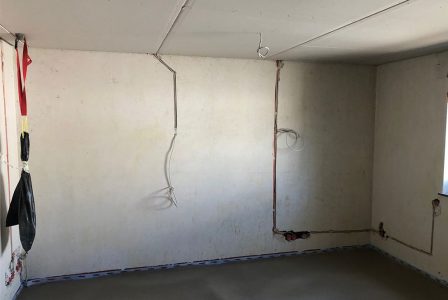 A number of the existing wireless roller shutters from a manufacturer with a proprietary wireless telegram were getting on in years, and others were standard, motorized roller shutters. They were replaced, depending on their age, and provided with an EnOcean wireless actuator. Hard-wired smoke detectors were used in the rooms with drop ceilings, while wireless smoke detectors were deployed in the remaining rooms. In an emergency, these devices raise all roller shutters and illuminate the escape routes.
The closure and vibration monitoring system at the windows was implemented with EnOcean-based SODA window handles. The state of the front door, on the other hand, is monitored with a hard-wired system. High-security RFID chips provide access control, coupled with a highly discreet video surveillance system. The home's outdoor area and the garage were integrated into both the lighting concept and the security solution. Self-powered EnOcean wireless motion detectors for indoor and outdoor areas are used for automatic lighting and security.
In this project, we chose the MyHomeControl software from BootUp for control purposes. The software is extremely flexible and can be linked to a great many different EnOcean components and manufacturers, thereby permitting energy-optimized and smart solutions.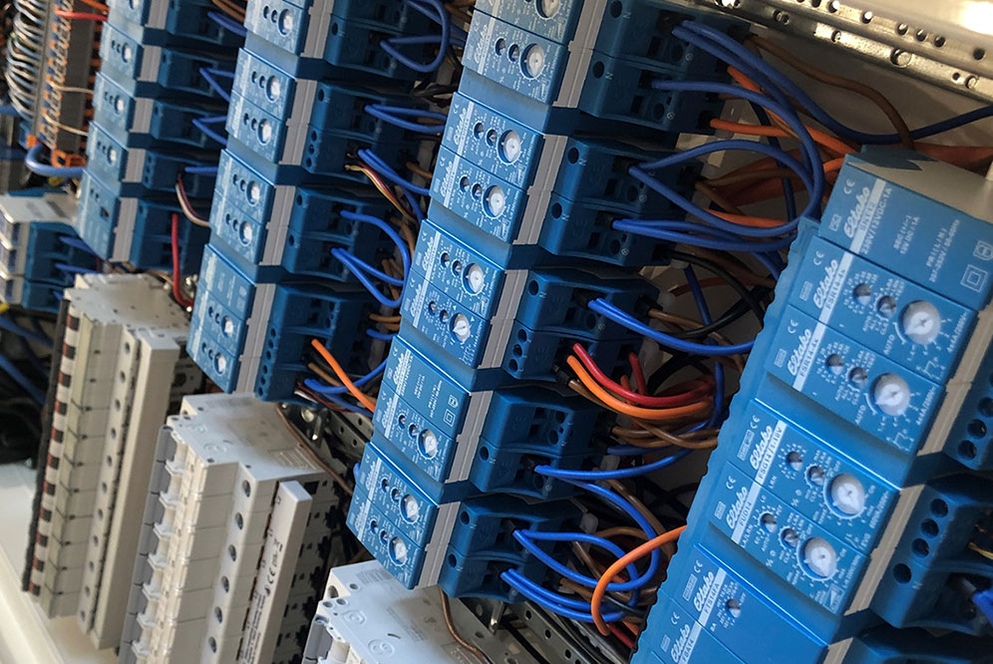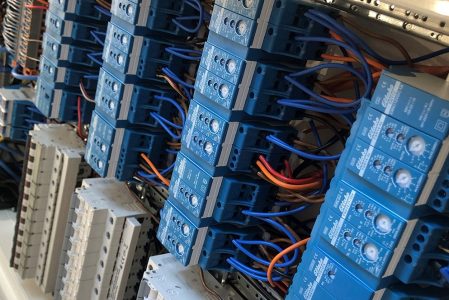 Benefits of the EnOcean technology
This project was particularly effective in showcasing the benefits of the EnOcean technology because we were able to achieve an ideal combination of functional reliability and flexibility with decentralized and central components (Eltako Series 14). The EnOcean-based wireless sensors and switches operate without complex cabling, and the energy harvesting principle allows them to "harvest" the energy they need from light, temperature differences or the press of a switch.
Nixdorf Smart Systems and Smart yourself handled the consulting, planning, material procurement, assembly, installation, documentation and programming of all systems. Both companies belong to the Smart Home Paderborn e.V. network and are nationwide specialists in smart residential and commercial buildings.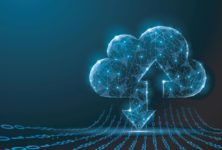 Smart Spaces