Smart Home
MACO eTronic: a really smart window sensor
Author: Thomas Seifried, Product Management, MACO Group
Issue 01-2021: read all articles online read as pdf
Is my window open or closed? The new MACO eTronic wireless sensor from Mayer & Co always keeps an eye on the situation. In partnership with the renowned EnOcean technology, it stands out in the smart home.
MACO eTronic focuses on the essentials. It detects a window's two most important states: whether it is open or locked. Combined with a smart home system, the wireless sensor makes homeowners feel safe twenty-four hours a day. The innovative closure monitoring system, which brings its full force to bear when combined with the smart home system, offers everything from a rapidly installed alarm system and automatic status reports (transmitted to a smartphone) to heating control and automatic ventilation regulation.
Fast setup
Like its "big brother" mTronic, the eTronic sensor is based on the encrypted EnOcean wireless standard, which allows it to be easily integrated into many common smart home systems. Setup takes just seconds and, of course, requires no cables. The sensor even works with older windows. They can practically always be retrofitted with eTronic, regardless of their profile or the material used and without making any changes to the fitting configuration.
Strong together
The new stylish window sensor can also be flexibly used anywhere, whether in the living room or the kitchen. Users who want an especially high level of safety can combine eTronic and mTronic in the same home. The latter detects break-in attempts, making it especially suitable for windows that offer little resistance to a clever thief.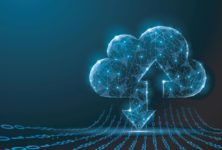 Smart Spaces