Industry
COMEPI's wireless, battery-free system reduces production line downtimes
Author: Dario Broggi, Product Manager, COMEPI
Issue 01-2022: read all articles online read as pdf
A.A.G. Stucchi is an Italian company that has been designing and producing lighting solutions for over 75 years. The company philosophy focuses on the development of new products and the optimization of all production processes.
Keeping up with changes in the production process and the growth of the company is a real challenge for A.A.G. Stucchi, making it necessary to constantly recruit and train new staff in order to keep production performance and product quality high. The production managers at A.A.G. Stucchi face these problems with an innovative mindset – thanks, in part, to the application of the Lean philosophy throughout the production process.
Energy harvesting as the secret ingredient
In line with this approach, A.A.G. Stucchi implemented a wireless and battery-free COMEPI system to monitor quality and performance on four production lines using the Andon system. Andon in Lean manufacturing is a system designed to alert operators and managers of problems in real time so that corrective measures can be taken immediately.[1]
All the COMEPI products in this setup use EnOcean technology. For example, the control stations don't require cables, batteries or an external power supply. Thanks to energy harvesting, they themselves generate the necessary power to send radio telegrams. They simply harvest kinetic energy with every push of the button.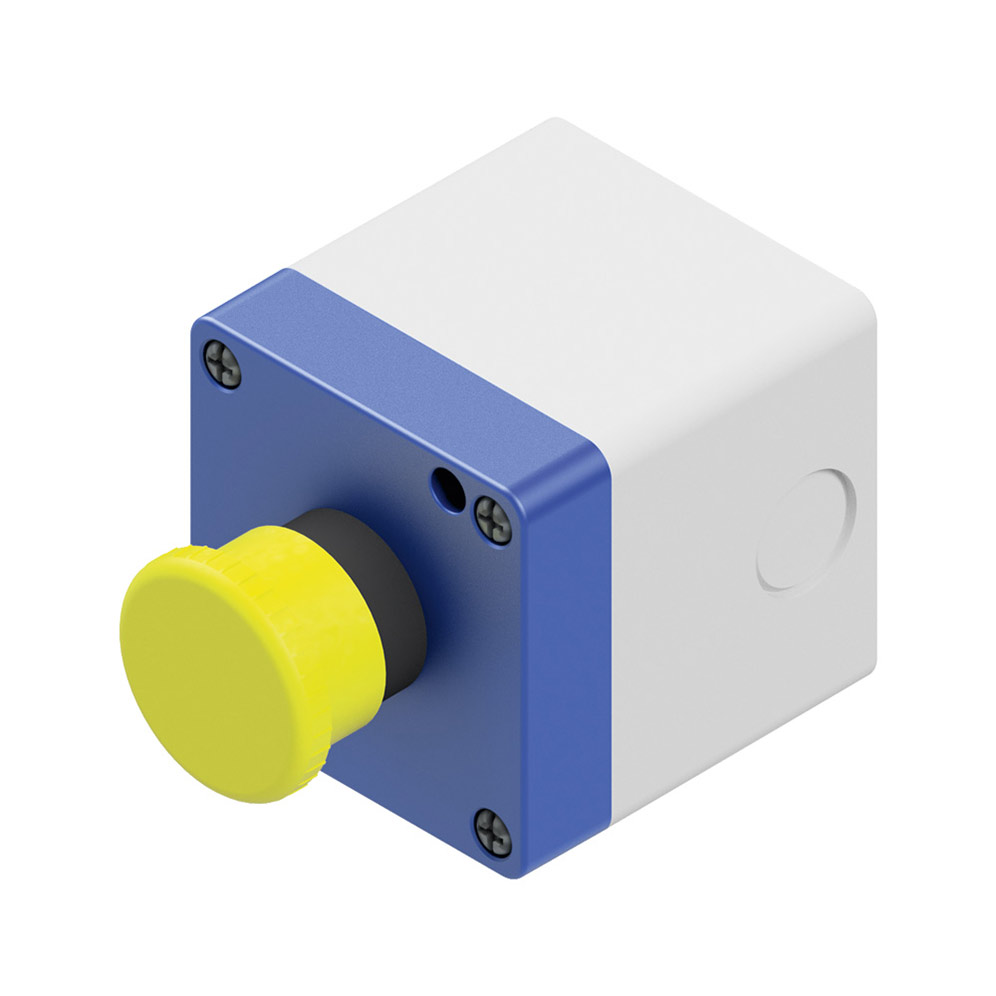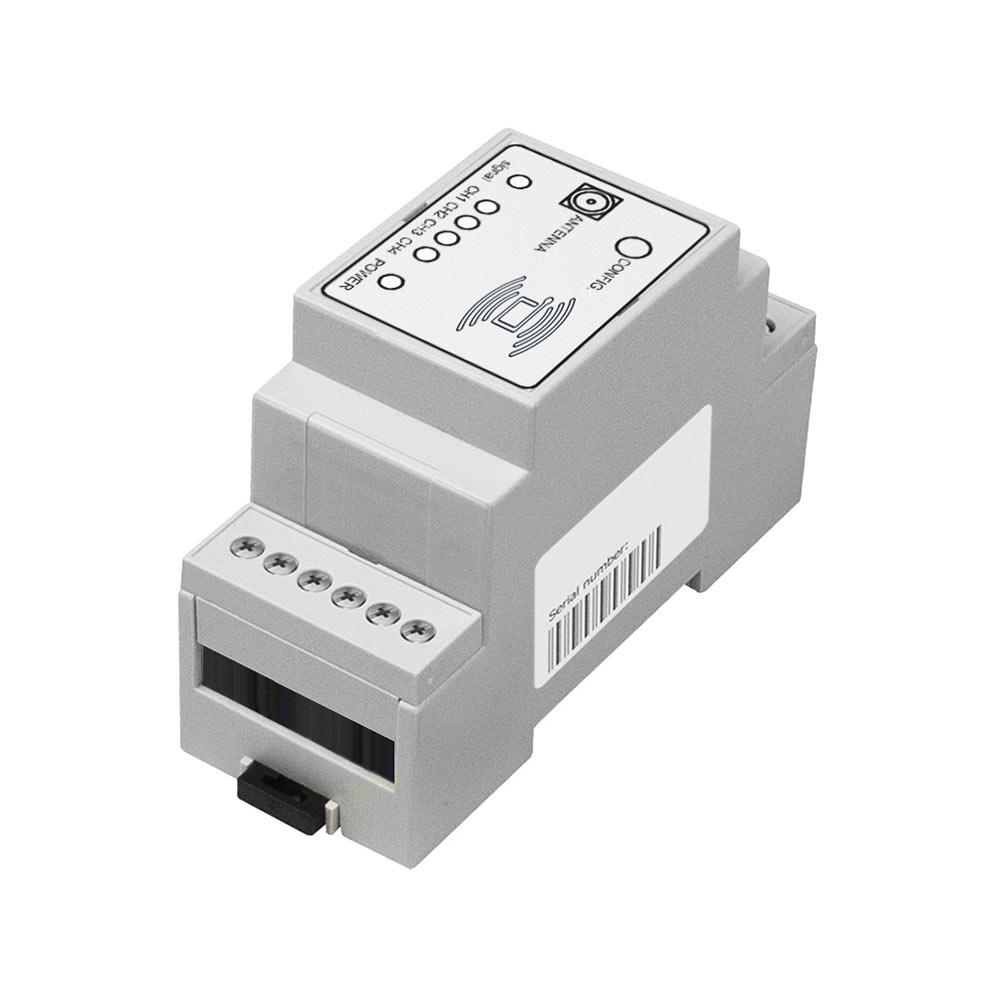 Significant productivity increase
The team leaders were equipped with a receiver (RRH8) installed inside a box and connected to four indicator lights of different colors. Each color represents one of the four monitored production lines, where each operator has a wireless control station that includes a pushbutton (SW14-004-RFH8).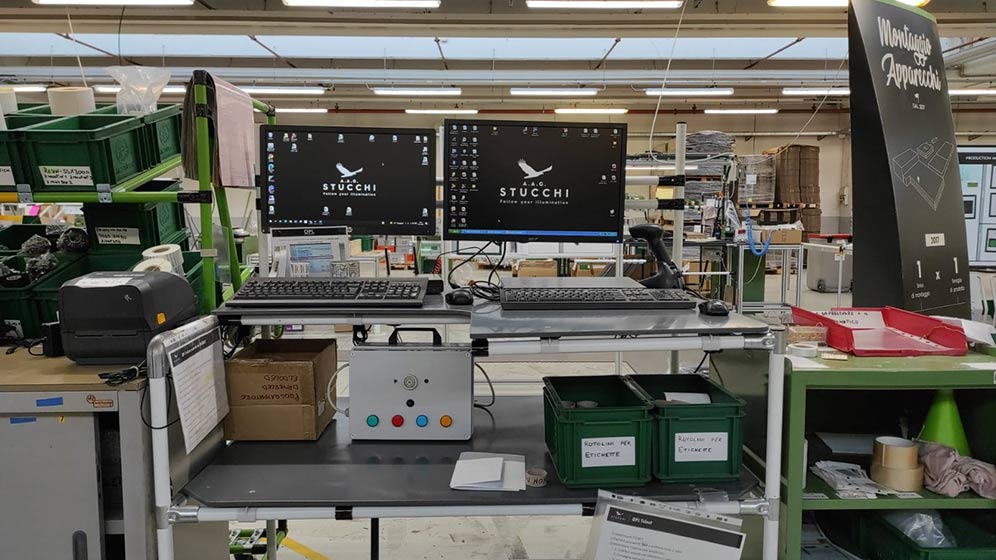 If they need assistance from the team leader, they simply press the button. This practice is very effective in reducing downtime caused by interrupted production lines, thus improving production efficiency through timely and targeted interventions.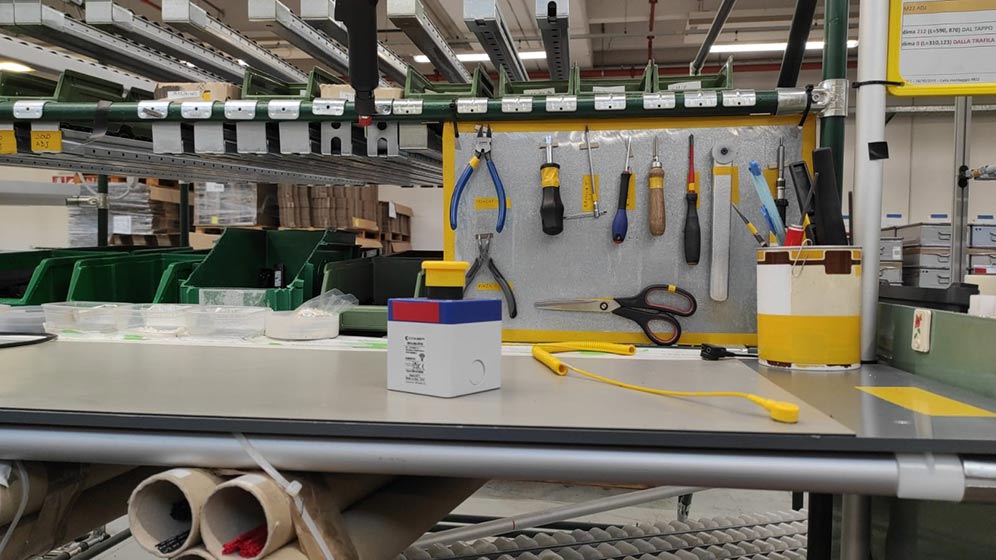 This implementation resulted in an increase in productivity of 60 to 80 percent. Moreover, use of the COMEPI system allows a dynamic and flexible organization of the production lines, enabling workers to quickly change layouts and reorganize spaces according to current requirements.
No batteries, no maintenance
Because this EnOcean-based COMEPI system is battery-free, it eliminates maintenance time for battery replacement and is therefore perfectly in line with the principles of a Lean factory. Certified product quality and the ability to function in an industrial environment without interruptions are also essential aspects of a working environment such as the A.A.G. Stucchi factory. This is just one example of the many possible applications of the COMEPI system. COMEPI is ideally suited to support customers with unique problems, especially in industrial environments.
---
[1] Source: https://www.planview.com/resources/guide/what-is-lean-manufacturing/andon-lean-manufacturing/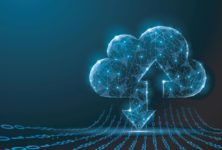 Smart Spaces