Industry
Stable climate in the plant thanks to innovative sensor technology
Author: Thomas Reimann, Facility Management Team Leader, Siemens AG
Issue 01-2022: read all articles online read as pdf
The Siemens electronics production facility in Karlsruhe, Germany, manufactures a wide variety of assemblies and components. Here, the room climate in production is of crucial importance. Critical production processes and ambient conditions are monitored and evaluated centrally and locally. If deviations from the target state of the ambient air are detected, countermeasures are automatically taken using existing ventilation systems. If these measures are insufficient, production is stopped entirely in borderline cases. Otherwise production faults will occur, something that must be avoided at all costs.
Essential for production: a stable room climate
In the past, situations arose time and again in which outside influences and the uncontrolled entry of outside air into the production areas had such a negative impact on the room climate that production stoppages occurred on a regular basis. The Siemens team searched for a solution to this problem, which they then developed with the help of the EnOcean ecosystem.
The production hall, which has a gross floor area of 14,000 square meters, was illuminated via EnOcean technology. Gateways and the IP-EnOcean-Bridge EnoDiscs from Deuta Controls were used. All doors, roller gates, and emergency exits were equipped with self-powered EnOcean contact sensors. Now all signals and statuses received are collected centrally via the interfaces in the existing building control system and visualized in a MindSphere dashboard in the cloud. If an emergency exit is opened or a roller gate or door is held open longer than a defined threshold, the system sounds an alarm and, depending on the hall section, informs a defined group of people via SMS text message, push notification, and e-mail. They can then immediately check the corresponding exit and ensure that it is closed again as quickly as possible.
Sensor technology warns about carelessness in human behavior
The EnOcean solution has ensured a consistent awareness of critical deviations in room climate, which is imperative for a seamless manufacturing process. Most disruptions are caused by thoughtless routine actions, such as spontaneous conversations between colleagues, a window that was left open for a quick airing and forgotten, or doors and gates left open for deliveries or service measures.
The use of sensor technology has also brought surprising findings to light. With regard to air pressure, for example, it turned out that individual door closers did not function reliably, depending on the season and climatic conditions. No one had expected this. It's also another indication of the complexity of the entire subject. If the usual tried and tested measures had been used, this would not have been noticed and a remedy would not have been possible.
What does the future hold?
Equipping the entire production hall with EnOcean technology opens up numerous possibilities. In addition to conventional, high-priced, wired temperature sensors, for example, wireless EnOcean sensors are also being placed closer to the actual manufacturing process in order to gather more information.
The next application is already under development. This involves connecting wireless contact sensors to material chutes or scales on bulk goods containers. The goal is for the system to independently generate a posting in SAP as soon as the supplies in the production process start to run low, thus triggering an automatic, and in some cases even autonomous, redelivery from the materials warehouse.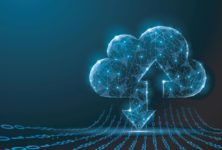 Smart Spaces