Smart Building
Using a BACnet Gateway to configure EnOcean devices
Author: Bennet Levine, R&D Manager, Contemporary Control Systems
Issue 01-2022: read all articles online read as pdf
Contemporary Controls' EnOcean to BACnet Gateway allows BACnet devices to receive data from EnOcean devices. It can also be used to control EnOcean devices from connected BACnet devices. The gateway creates virtual BACnet devices to store the received EnOcean data. These virtual BACnet devices can also be controlled by other BACnet devices, allowing the gateway to control EnOcean output devices via BACnet commands.
The gateway can work with EnOcean devices that support EnOcean Remote Commissioning and can read link tables from these devices and remove or add entries. This includes adding entries that contain the gateway itself to allow the gateway to control these devices via BACnet commands sent to the gateway.
The EnOcean Remote Commissioning specification supports the remote configuration of EnOcean devices. An EnOcean device manufacturer provides a Device Description File (DDF) that documents the remote commissioning parameters supported by the EnOcean device, as well as the range for these parameters. These DDF files can be uploaded to the gateway. This allows the gateway to provide the user with a webpage that shows the current remote commissioning settings of an EnOcean device and allows these parameters to be modified.
The gateway also checks the version of the EnOcean device and utilizes the appropriate DDF file. The user can upload DDF files to the gateway as provided by the EnOcean device manufacturer. For example, the EnOcean LEDRU Zone Controller has more than 60 parameter settings that are defined in a DDF file and can be modified by the gateway – for example, activation of the EnOcean repeater feature or the light level to be used after a power loss.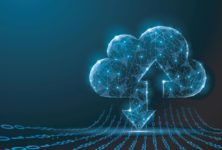 Smart Spaces