Smart Home
Zooming in on the smart home
Author: Jörg Hofmann, Managing Director, BSC Computer GmbH
Issue 02-2015: read all articles online read as pdf
Is it the fun factor what customers are looking for in a smart home? That's all in the past. Smart home systems have long since had to offer functions that do a lot more than just entertain. Security and heath are high on the list of customer benefits. The solutions have to be reliable, easy to use and competitively priced. Secure data transmission is also a matter of course. BSC Computer has now integrated EnOcean wireless technology into an IP camera. The first real smart home camera forms the ideal basis for offering all desired properties of a networked home in a single package.
In its basic version, a smart home system needs to have only a few components: a smart phone, multiple window/door contacts, a camera with an integrated motion sensor and a suitable app. These components alone give the user on-demand control over the home even when he/she is out of the house.
Up to now, a gateway has established the smart connection between the phone app and the sensors. But not every new smart home customer wants to install a separate box in the house, due to the costs involved.
The camera acts as a universal interface
BSC has therefore integrated the encryptable, EnOcean energy harvesting wireless technology into an IP camera. The networkenabled camera allows the residents to monitor their home when they are out of the house. At the same time, the camera handles communication between the existing Internet connection and the sensors and actuators, which use the extremely energy-efficient EnOcean wireless technology.
The user gains access to all these functions directly through the smart home camera – without having to install any additional hardware. The integrated solution therefore establishes a direct link between EnOcean and the Internet of Things.
In doing so, it meets all customer requirements for a smart home solution:
Easy startup
All components communicate by radio and are trained in the application using a QR code and the smart phone app.
Reliability
The self-powered EnOcean switches and sensors can be placed anywhere in the house. Once installed, they require no maintenance.
User-friendliness
Users can run all functions from the individual components or a smart phone. Instead of installing a gateway, they only have to connect the camera and the existing Internet.
Attractive price
First-time smart home users receive all basic functions in a single package. The communication system integrated into the camera eliminates the need for an additional gateway, which saves money.
Data security
The encrypted data is transmitted from the EnOcean wireless system to the app over the Internet connection along the entire communication path.
Flexibility
If needed, the user can add more sensors and actuators, such as a water detector, to the system at any time. A smart home server can also be installed if the user would like to build a more complex system with a wider range of functions, such as access authorization or the ability to evaluate consumption data.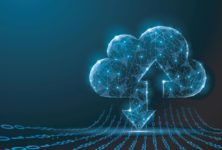 Smart Spaces