EnOcean Insights
3D impulse for new switch ideas
Author: Armin Anders, Vice President Product Development, EnOcean GmbH
Issue 02-2015: read all articles online read as pdf
With the combination of the ECO 200 kinetic energy generator and the PTM 330 wireless module, EnOcean offers its OEM customers an entire system for batteryless switch solutions. In addition, developers can now request comprehensive 3D data including all details of this self-powered pairing – and thus can print prototypes of new switch designs very easily and fast.
EnOcean already enabled numerous innovative switches for buildings, health care, transportation or industry based on the ECO 200 and PTM 330. This includes handheld transmitters, door contacts, key card switches, emergency call buttons, bus stop buttons or test switches for automotive production. Despite the variety of different applications, all switches have one thing in common: They are all based on the ECO 200/PTM 330 pairing and generate energy for sending wireless signals by the motion of pressing them with a fi nger. Therefore, they don't need wires and batteries.
Push for different designs
This energy harvesting principle is suitable for many more switch solutions – it just needs creative ideas. To give its OEM partners fresh impetus for product designs, EnOcean now provides 3D data including comprehensive documentation on the ECO 200 electromechanical energy converter and the PTM 330 wireless module. This clearly explains how the EnOcean components ECO (kinetic energy generator) and PTM (wireless module), both available on the market, can be used to create a new end product.
Data in all dimensions
The provided 3D data describes in details the inner interface of the converter and the module, including tolerances. Thus, product developers don't need to deal with constructing the sensor's interior but can focus entirely on the exterior design and its surface.
Based on 3D IGS data and using a CAD construction program, they can design new housings easier, faster and at lower cost while just directly printing related prototypes of different switches in a 3D printer.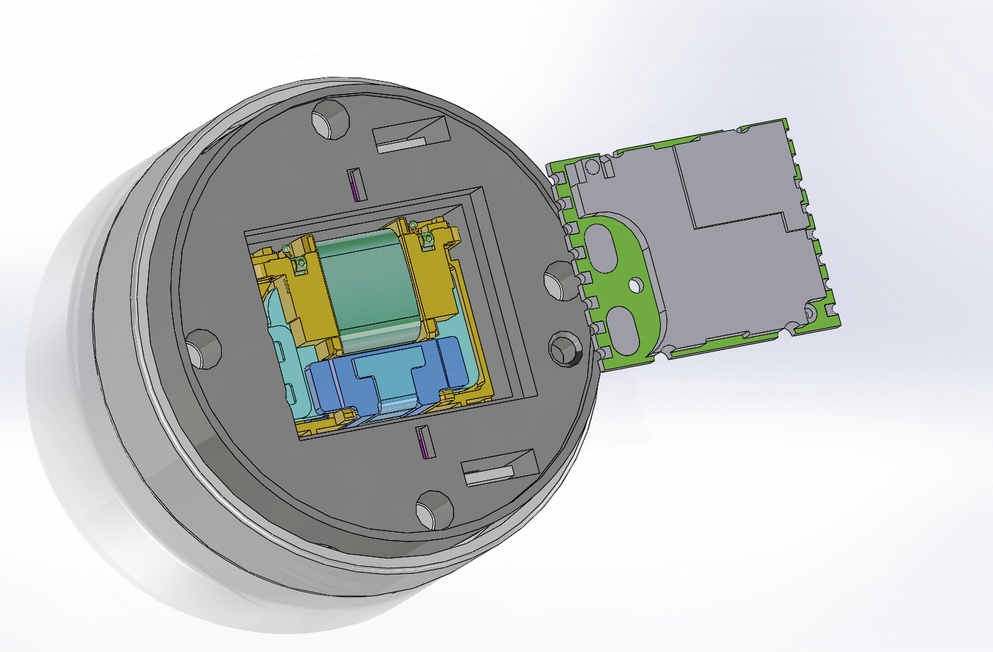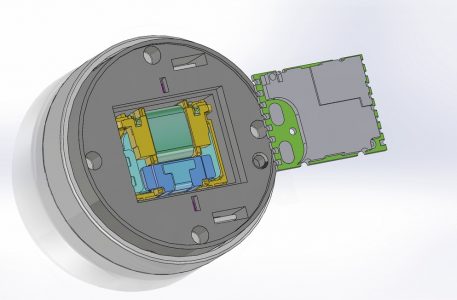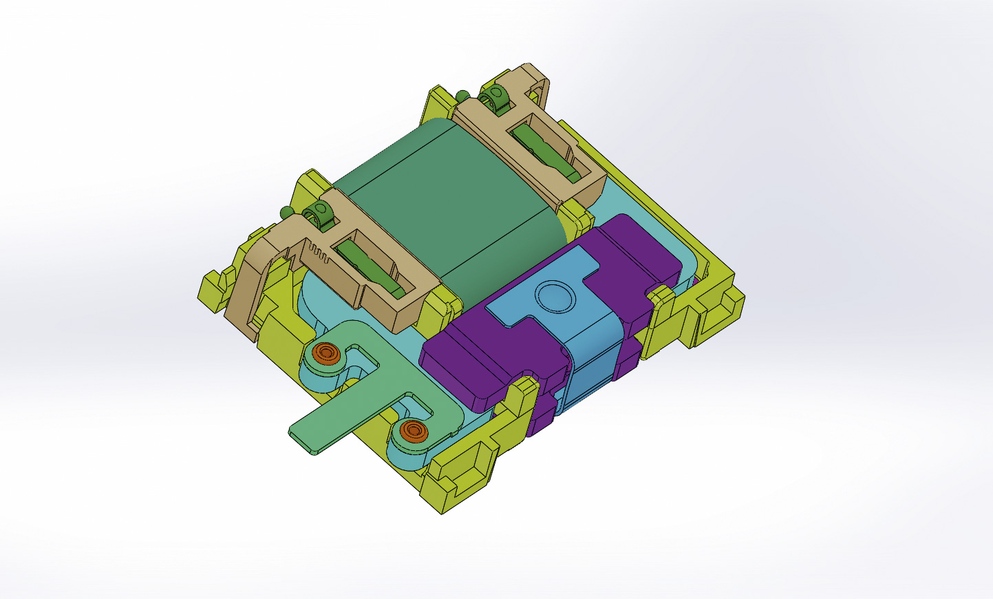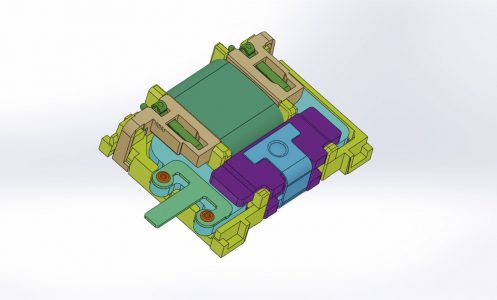 With a CAD program and 3D data, new designs for batteryless switches can be realized using a 3D printer.
There are unlimited versions of new switch forms. They can be used in buildings, consumer applications, health care, Industry 4.0 or in completely different fields. With ECO 200 and PTM 330, together with the 3D data, developers have all necessary design components readily available – all that's missing now are new ideas.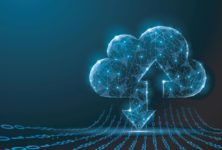 Smart Spaces