Smart Building
Much more than a mattress change
Author: Andreas Thometzek, Managing Partner, IQfy GmbH
Issue 02-2015: read all articles online read as pdf
IQmat, a mattress specifically designed for dementia patients by the companies IQfy and Lück, includes an integrated pressure sensor. It senses changes in the weight load. The sensor technology notices when a patient leaves the bed and sends an alarm signal.
In the health care sector, no one can dispense with technical assistance today. It does not only make the staff's work much easier, but also provides for greater safety and comfort.
Less workload due to pressure sensor
IQmat is such a technical assistance, a mattress with integrated sensor technology. The mattress is a high quality RHOMBO-MEDICAL® product, in which the sensor is neither visible nor palpable. Thanks to self-powered wireless technology, it uses kinetic energy and thus does not require battery replacement or maintenance. Nursing homes that have mattress in use without this sensor can retrofit it at any time.
Security with comfort
Whenever a patient leaves the bed, the sensor sends a wireless signal to both the nurse call system and the DECT telephone. As a result, the nursing staff knows immediately when to check on the patient. The occupancy signal of IQmat can also be integrated into a home automation system and therefore control the lighting or heating depending on the room status, for example.
From practice for real life
For the development of IQmat, IQfy has followed the operation in nursing homes for several weeks, studying the nurses' work processes and consulting the management on the special needs of patients and staff.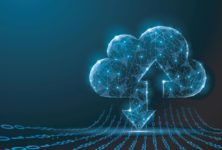 Smart Spaces