Smart Building, Smart Home
A perfectly connected building system
Author: Marketing Department, Nanjing Putian Telecommunications CO., Ltd.
Issue 02-2015: read all articles online read as pdf


Nanjing Putian Telecommunications CO., Ltd., one of the largest professional manufacturers of telecommunication products with profound technical experience in the field of telecom and intelligent architecture in China, has launched its new intelligent building control and smart home system solutions based on the EnOcean energy harvesting wireless standard.
Split type wireless switch
The dimension of the switch is 86 mm x 86 mm and complies with the Chinese standard. It can be used on the wall or as a remote control. By using the internal magnet, the switch can be installed and disassembled very conveniently. It is suitable for different applications such as lighting and shutter control, garage door control and home security. Customized in different colors, it easily matches with the environmental style. In addition, the switch also can be used with a sling to avoid a loss.
Multifunctional dual-channel actuator
The actuator can be used together with a double-rocker switch to control two-channel lighting with multimode selection. Each channel can be paired with a PIR sensor and the switch in manual and auto mode including different optional time-delay functions. Two actuators can be used together in order to control four lighting channels at the most.
Wireless occupancy sensor
The sensor is for lighting control and human motion detection. It can be powered by solar energy or external electricity for a very wide range of applications. The solar-powered version continuously works for five days in total darkness.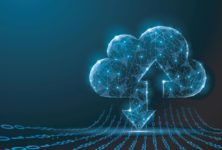 Smart Spaces