Smart Building
Wireless savings at attractive design
Author: Karina Wright, MarCom Writer, Reliable Controls
Issue 02-2015: read all articles online read as pdf
River Row Condominiums are a collection of four, three-storey residential structures in Chatham, Ontario adjacent to the Thames campus of Saint Clair College. The buildings are thirty years old. Reliable Controls Authorized Dealer, Postma Heating & Cooling, successfully completed a retrofit installation of a monitoring System.
In somewhat of a pilot project, Postma installed a wireless monitoring solution into the 30-year old condos at a total area of 30,000 m2 that had previously been running without a controlled building automation system (BAS). With energy costs on the rise, one building in the complex was singled out as a test case.
Smart temperature control
The installation is centered around four MACH-ProZone™ controllers that host six SMART-Sensor™ EnOcean access points to monitor space temperature and provide local set point adjustment control for modulating heating hot water valves in each of the 31 condos. The onsite mechanical equipment consists of two boilers, two boiler pumps, one building pump and 31 modulating radiant valves.
In addition, 31 solar-powered SPACE-Sensors EnOcean provide a highly flexible and maintenance-free temperature sensor solution. For Postma, EnOcean wireless sensing allowed for an easy retrofit installation, whereas standard, wired installation would have been cost and labor prohibitive. Final installation has proven to be drastically more appealing from a cosmetic perspective and more economical.
30 percent energy rebate
The local utility provider is establishing guidelines for energy savings rebates and it is anticipated that up to 30% of the project cost could be recuperated in rebates.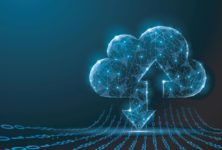 Smart Spaces