Smart Home
ELTAKO tap-radio® – convenient addition to home electrical installations
Author: Stephan Rüth, Head of Advertising, Eltako GmbH
Issue 02-2016: read all articles online read as pdf
The easy-to-install technology gives users a simple and cost-effective addition to their home electrical installations. All tap-radio® pushbuttons are wireless, some of them even batteryless, and can be glue- or screw-mounted at any desired location.


Convenient and upgradable
The intuitive socket actuators from the Eltako 'Private' series give end users a wide range of options for economically controlling their home electrical installations without requiring assistance from trained specialists. All actuators are optimally designed for their specific task so that simply tapping the pushbutton conveniently teaches it in on actuators with different functions, without requiring any rotary switches, thanks to the tap radio technology. The tap-radio® system can easily be enhanced with the 'Professional' series. Once installed by an electrician, new buttons, window contacts, motion sensors and temperature controllers can be taught in on tap-radio® actuators already installed in flush-mounted sockets without any further manual intervention.
Comprehensive building automation
The Eltako tap-radio® leaves nothing to be desired, even where building control is concerned. The powerful wibutler pro home server is the command center for an interdisciplinary tap-radio® home automation solution with visualization capabilities. It combines a wide range of wireless sensors and actuators and can even operate in offline mode via an integrated access point without an online connection. Tap-radio® devices can be networked, automated and controlled with just a few clicks in the wibutler app. You can thus create refined lighting scenarios from the comfort of your couch. The system can also be used to conveniently and automatically control the blinds when the residents are away, monitor the room temperature, windows and doors and also keep an eye on the home via a camera while on the road. The tap-radio® makes all this and much more possible via remote access from a smart phone or tablet running the wibutler app.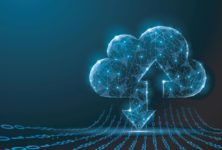 Smart Spaces