Smart Home
Connect your home in minutes
Author: Thomas Gauthier, CEO, NodOn
Issue 02-2016: read all articles online read as pdf
The extensive product range from NodOn® provides solutions for lighting, heating and the remote control of electrical devices, sensors and handheld transmitters with advanced wireless technology (Z-Wave, EnOcean, Bluetooth, etc.). Thus creating a smart home within minutes.
The In-Wall module created by NodOn® allows you to connect any wired electrical circuit, such as a wall switch, lamp or power outlet, into an EnOcean based Smart Home network.
The NodOn® in-wall module can be easily and efficiently controlled by all EnOcean-compatible devices, such as wall switches, remote controllers, sensors, window handles, card switches or compatible home automation gateways.
Easy to install device connection
With its compact design of 40 x 45 x 17 mm, the in-wall module fits inside the smallest 2 Channels EnOcean receiver on the market. Thanks to its small size, the NodOn® in-wall module can be installed anywhere in your wall or ceiling (behind an existing wire wall switch, behind a power outlet, in the suspended ceiling, etc.). Once mounted, it will allow you to control your electrical installations or appliances through wireless and batteryless EnOcean controllers or sensors.
Accessible smart home solution
Already available on the European Market, the In-Wall module is CE-certified. It has been highly appreciated and appointed by the biggest french property developer for more than 10,000 apartments in 2017. Mounted at the back of a standard wired switch or power outlet, the In-Wall module by NodOn® gives anyone the ability to conveniently transform their home into a smart home in minutes without any change in appearance!
The benefits at a glance:
Control power outlet without any outlook change
Transform any power outlook on the market into a smart socket
Quick installation in 10 minutes without any wiring
Scalable to add any device at any time as you want
Compatible with existing wired switch, then work as a toggle switch combining its original features with smart functions
2 independent channels (1.1 kW each) in a very small footprint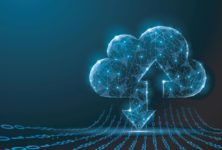 Smart Spaces