Smart Building
Multi-functional gateway for cloud-based commissioning
Author: Ara Bederjikian, CEO & President, OBX Computing Corporation
Issue 02-2016: read all articles online read as pdf
OBX Computing Corporation introduces a multi-function gateway which provides remote commissioning, monitoring and control of EnOcean energy-harvesting wireless sensor solutions from any authenticated, Internet-connected device (e.g., IPhone, Android, Tablet, Laptop, PC, etc.).
The Universal Gateway System (UGS) provides wireless control of lighting and other environmental systems, surveillance system integration, data storage and Wi-Fi hotspots via a single, small-form factor device. The system is vendor-agnostic and integrates with any LED, sensor or surveillance camera manufacturer.
Flexible & easy to use solution
The multi-function UGS offers customers multiple services that enhance business productivity, flexibility and time savings. A single UGS controls EnOcean devices within a 30-meter range and multiple UGSs can be networked together via secure 802.11 wireless mesh, Ethernet, and Cellular connectivity options to control thousands of devices at multiple locations.
The user-friendly GUI provides monitoring and control from virtually anywhere at any time. Customizable views allow the importation of building floorplans, topology diagrams, and photos of control areas. The managed-light groups and devices are simply dragged and dropped into the preferred areas on the user's view.
Furthermore, scenes and lighting rule sets can be easily configured based on parameters such as time of day, multiple sensor inputs, and manual-override options for local control. Users can monitor, measure, and report on sensor data (motion, ambient light, temperature, humidity, etc.), LED run times, real-time and historical power consumption, and energy costs. They can also export the data to third-party systems for analytics.
Distinct user profiles provide authentication and restrict access to only authorized menus, anti-replay measures are implemented, and all control traffic and data stores are encrypted. The remote management process allows EnOcean devices to be configured and maintained through the air interface using radio or serial telegrams.
Open platforms
The UGS seamlessly translates the EnOcean protocol to the Internet Protocol allowing smooth communication between EnOcean equipment profiles (EEP) and IP. This forms the basis for integrating the data from EnOcean energy-harvesting wireless sensors represented in the content of EEPs into cross-standard, open platforms that the IoT can interact with for control, data analytics collection, and analysis.
The UGS is a secure wireless mesh access point providing connectivity, access, and control of the complete family of 902 MHz EnOcean products. Other EnOcean frequency (868 and 928 MHz) integration is under development.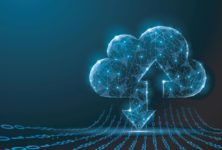 Smart Spaces